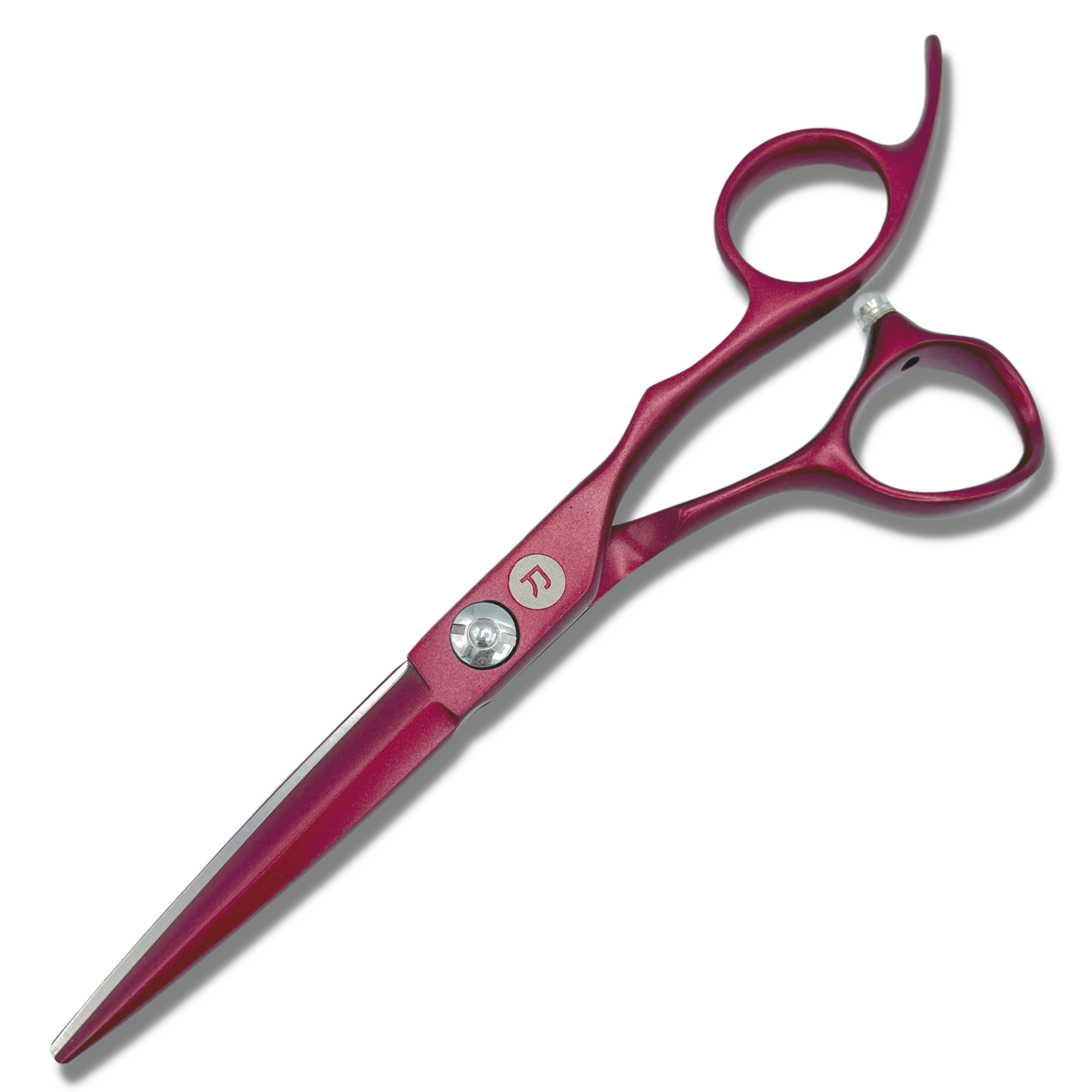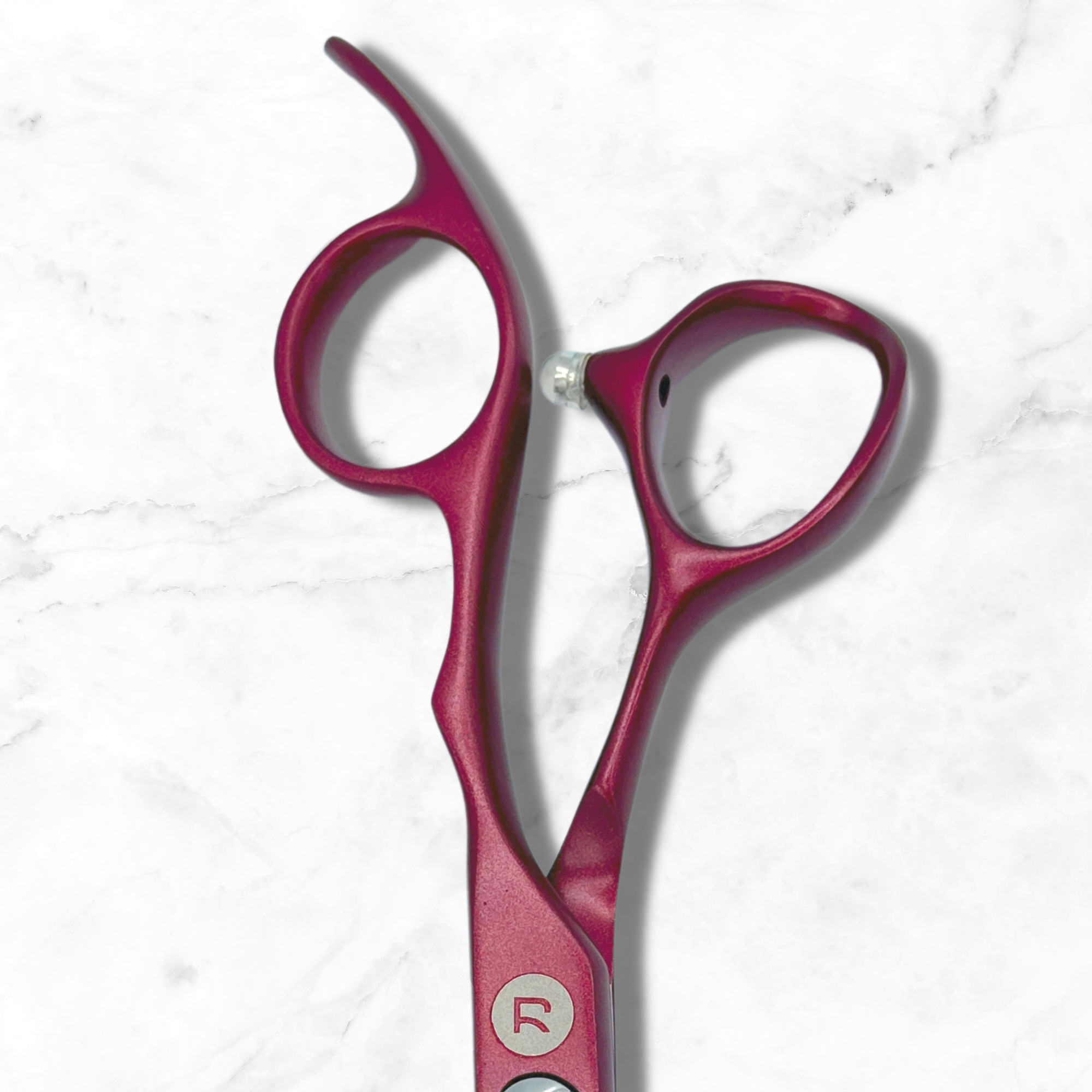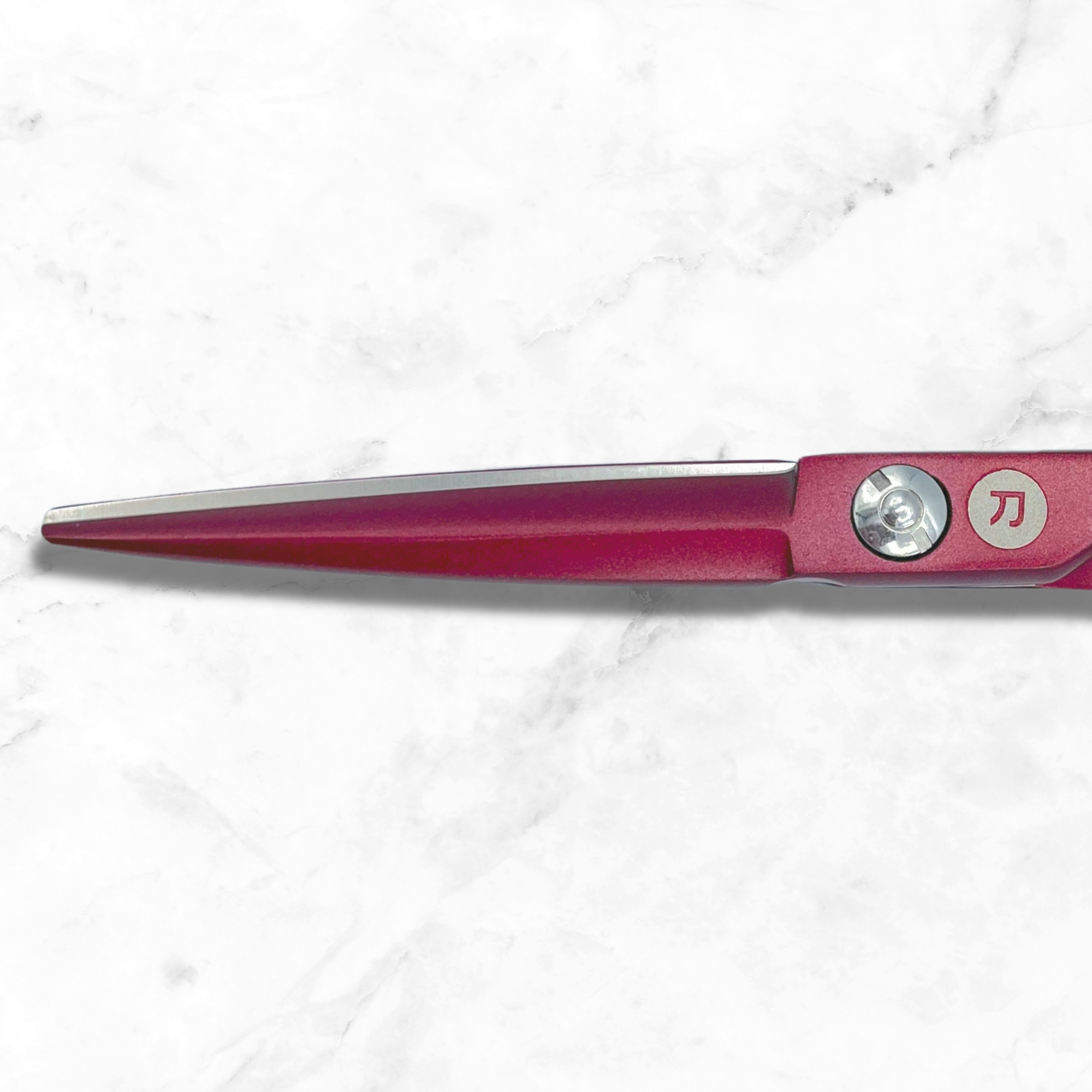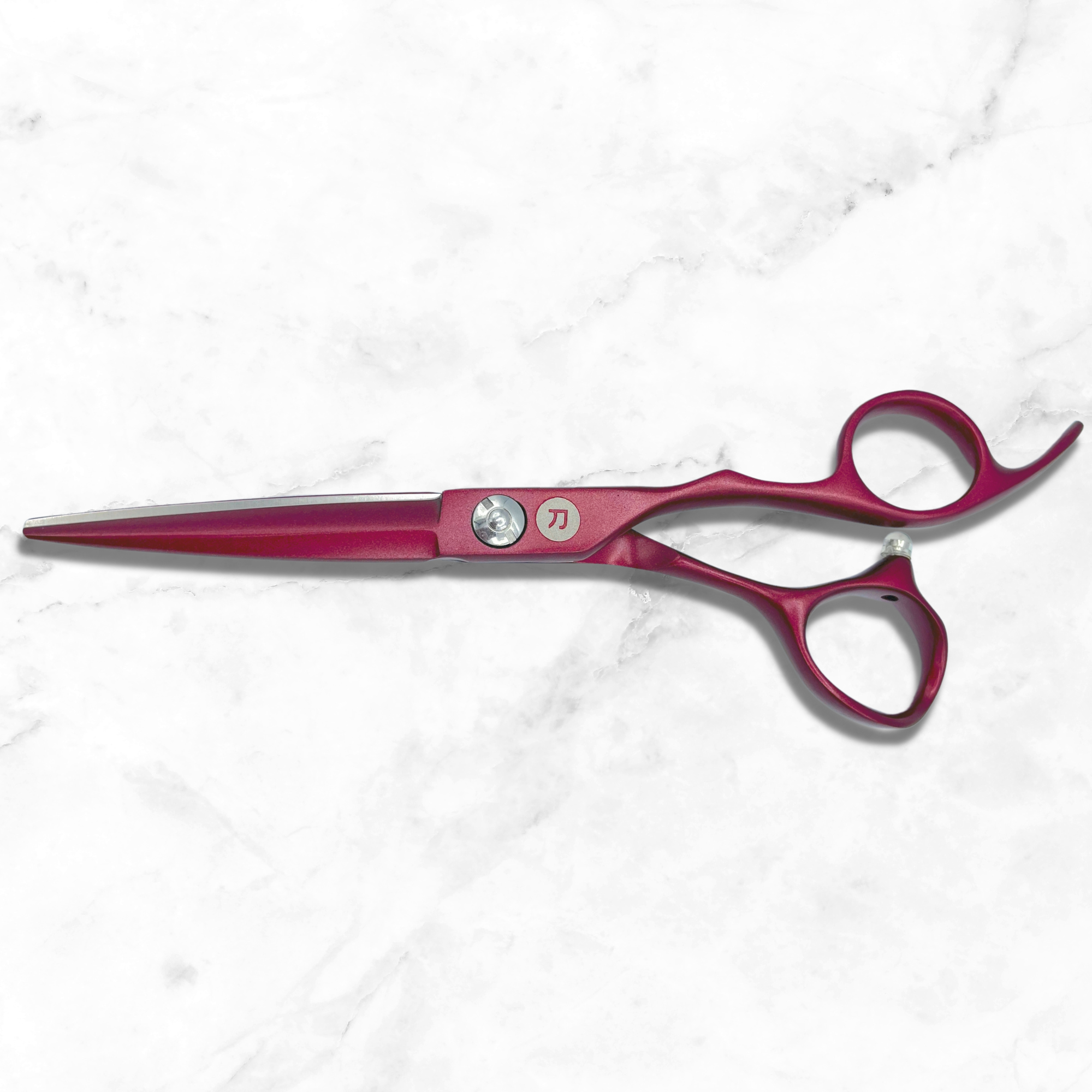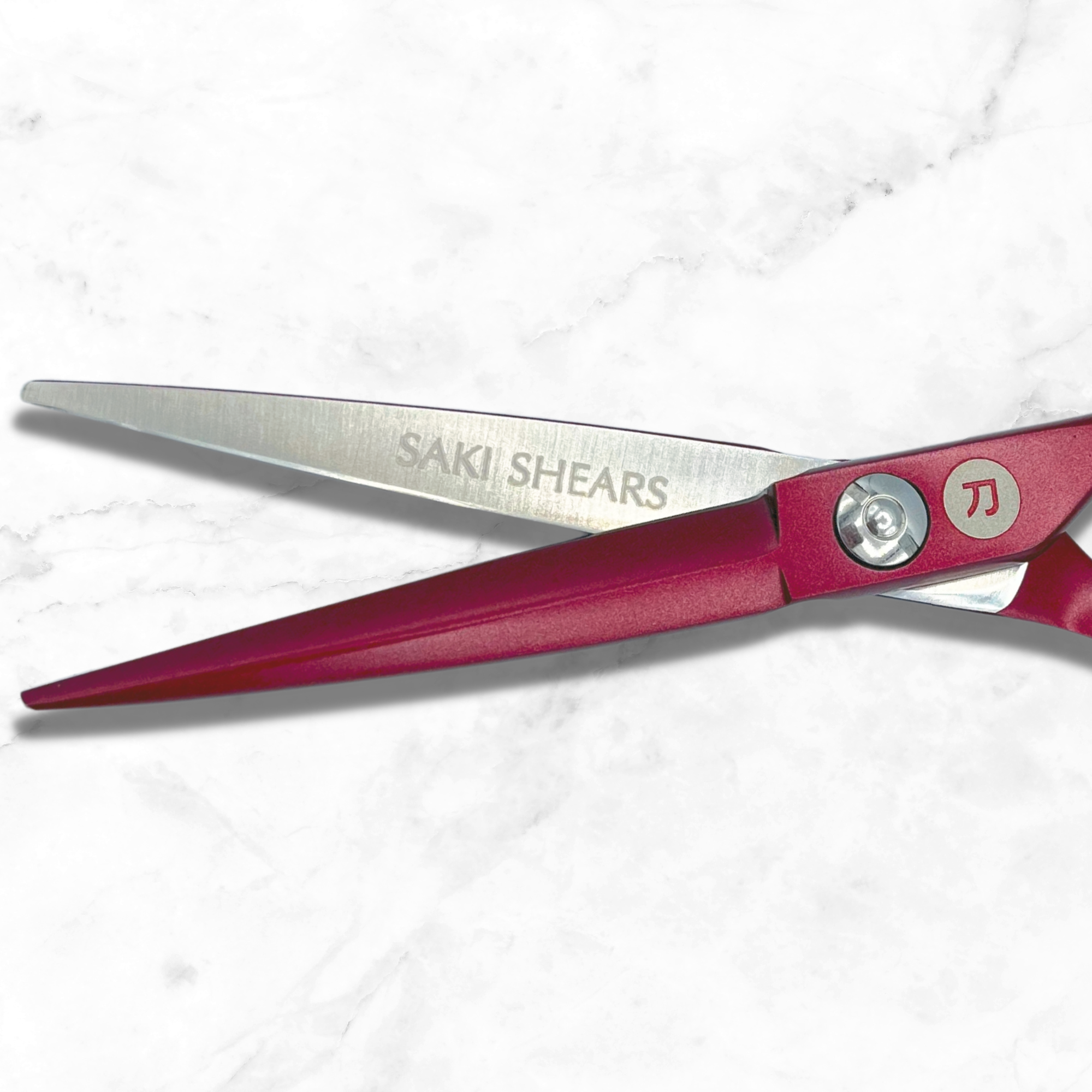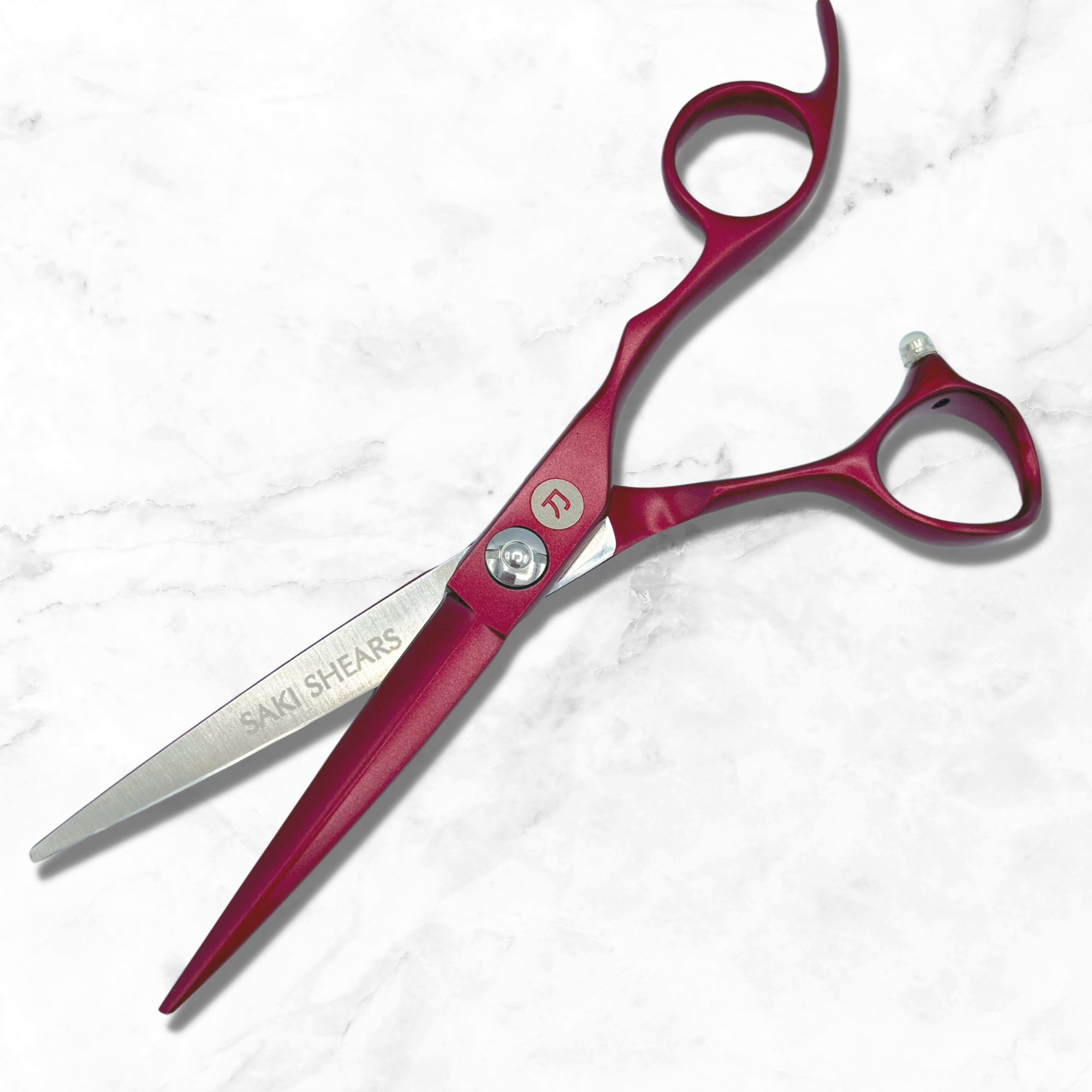 Saki Red Hair Cutting Shears
Sale price
$162.74
Regular price
(/)
Designed for: Professional Use
Shipping and Returns: Free for All Shears
Saki Red are beautifully finished with super thick red titanium, these shears are HOT! Saki Red is the newest addition to our Professional line of hair cutting shears. They are ergonomically designed for comfort; the Saki Red accomplishes this with a unique handle design.

Saki Tachi Warranty: Covered by Saki Shears Lifetime Warranty

Hair Cutting Shears Features:

Finish: Red Titanium
Material: Japan 440C Steel
Permanent Finger Rest
Ergonomic Design
Screw-in Bumper
Size: 6 inch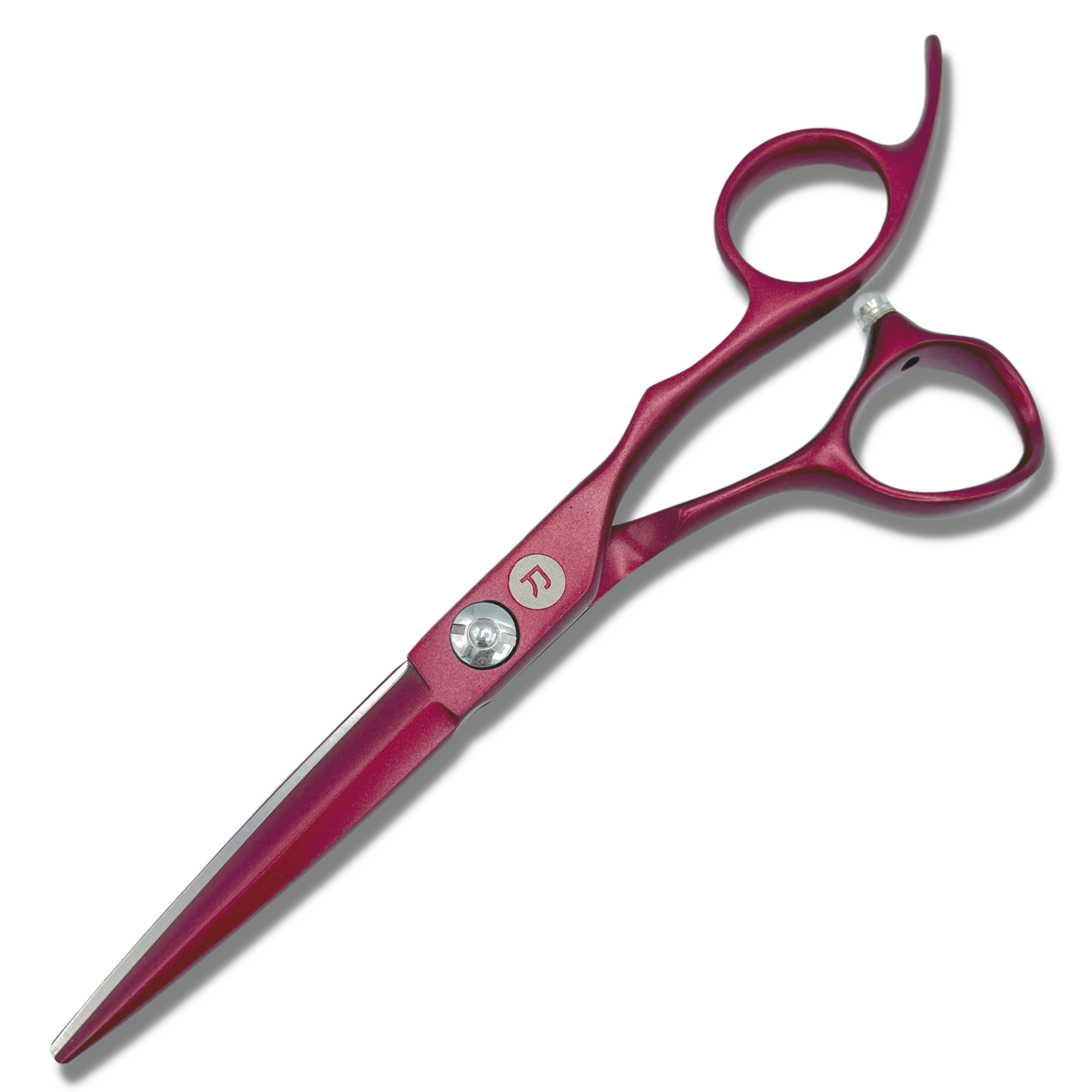 Saki Red Hair Cutting Shears
Sale price
$162.74
Regular price
Choose options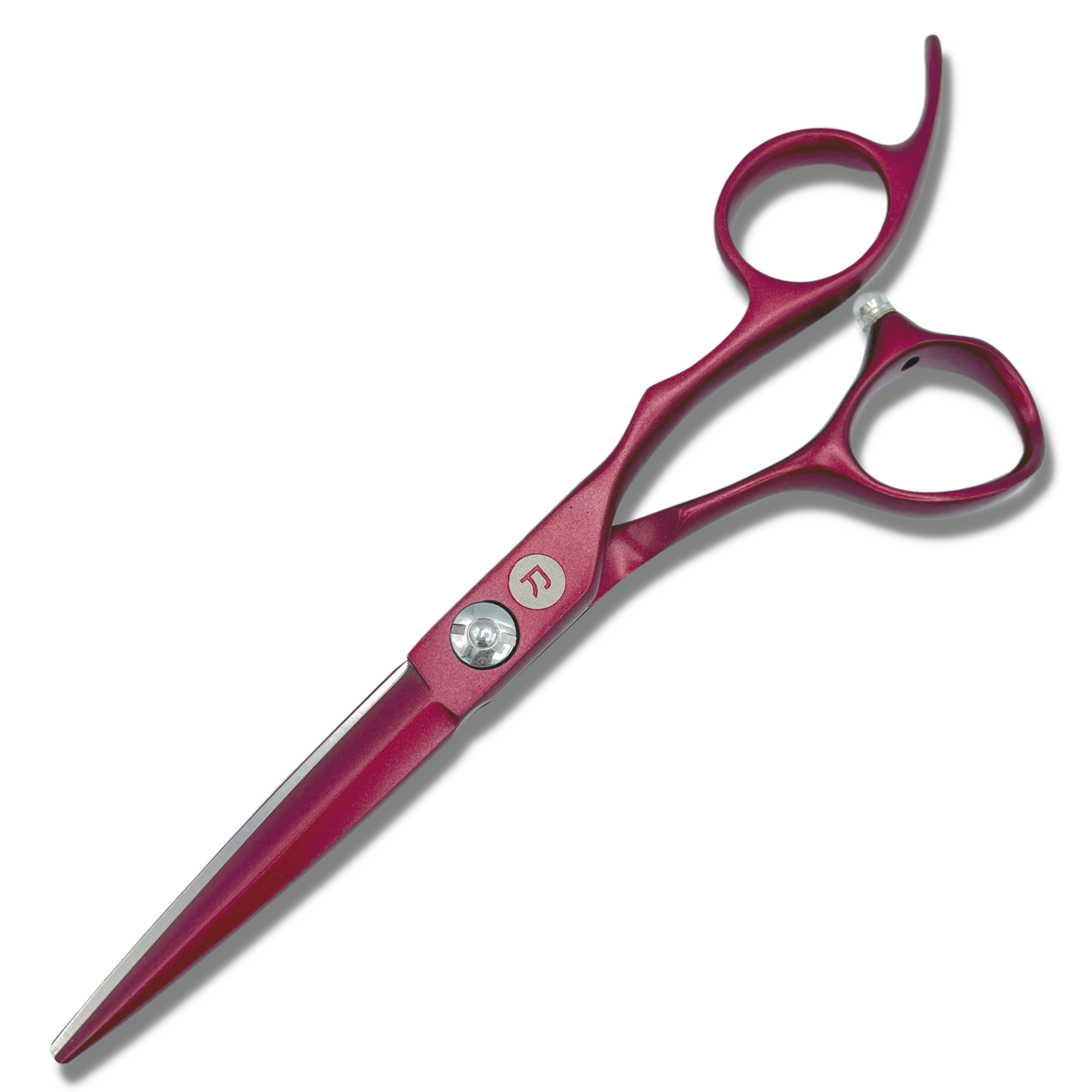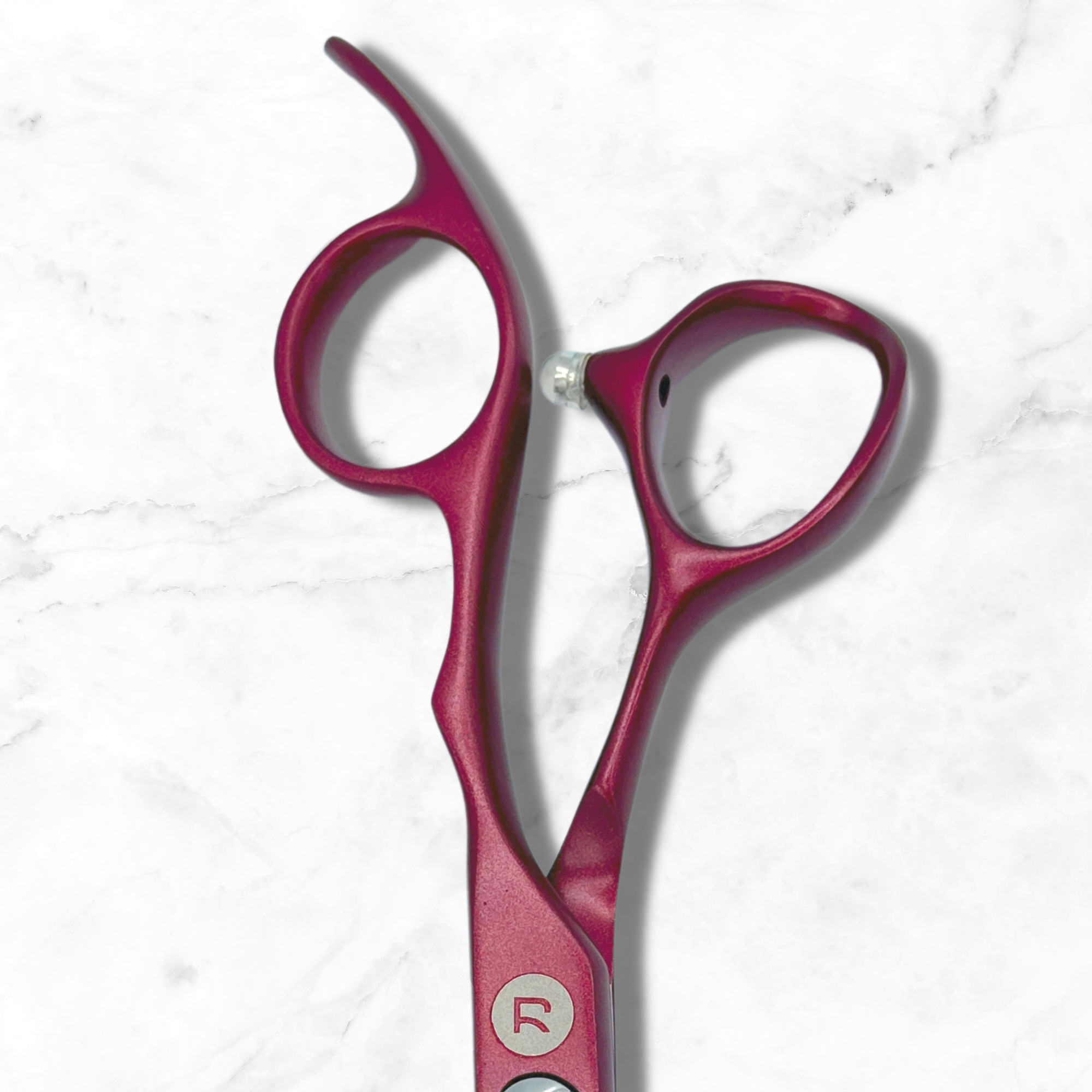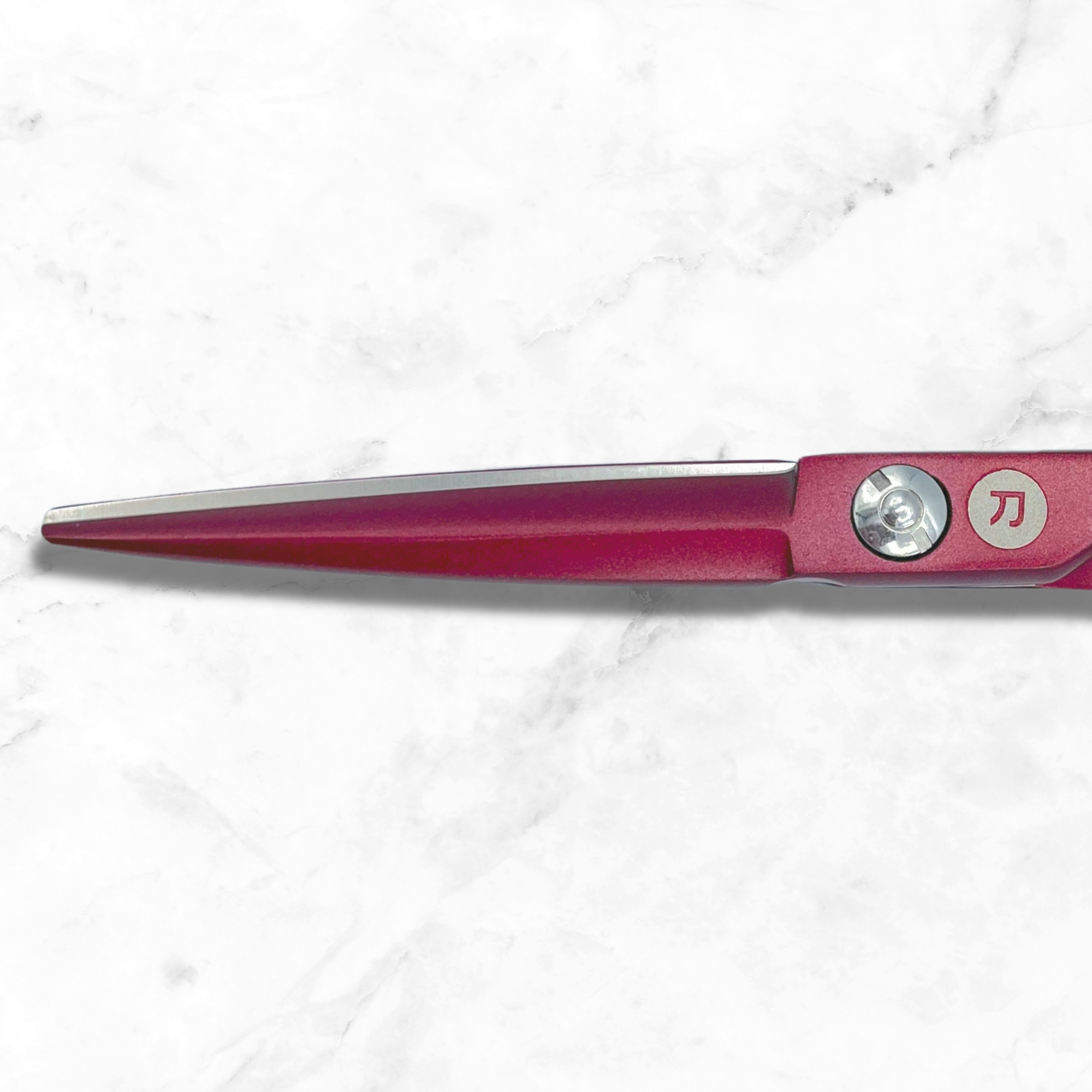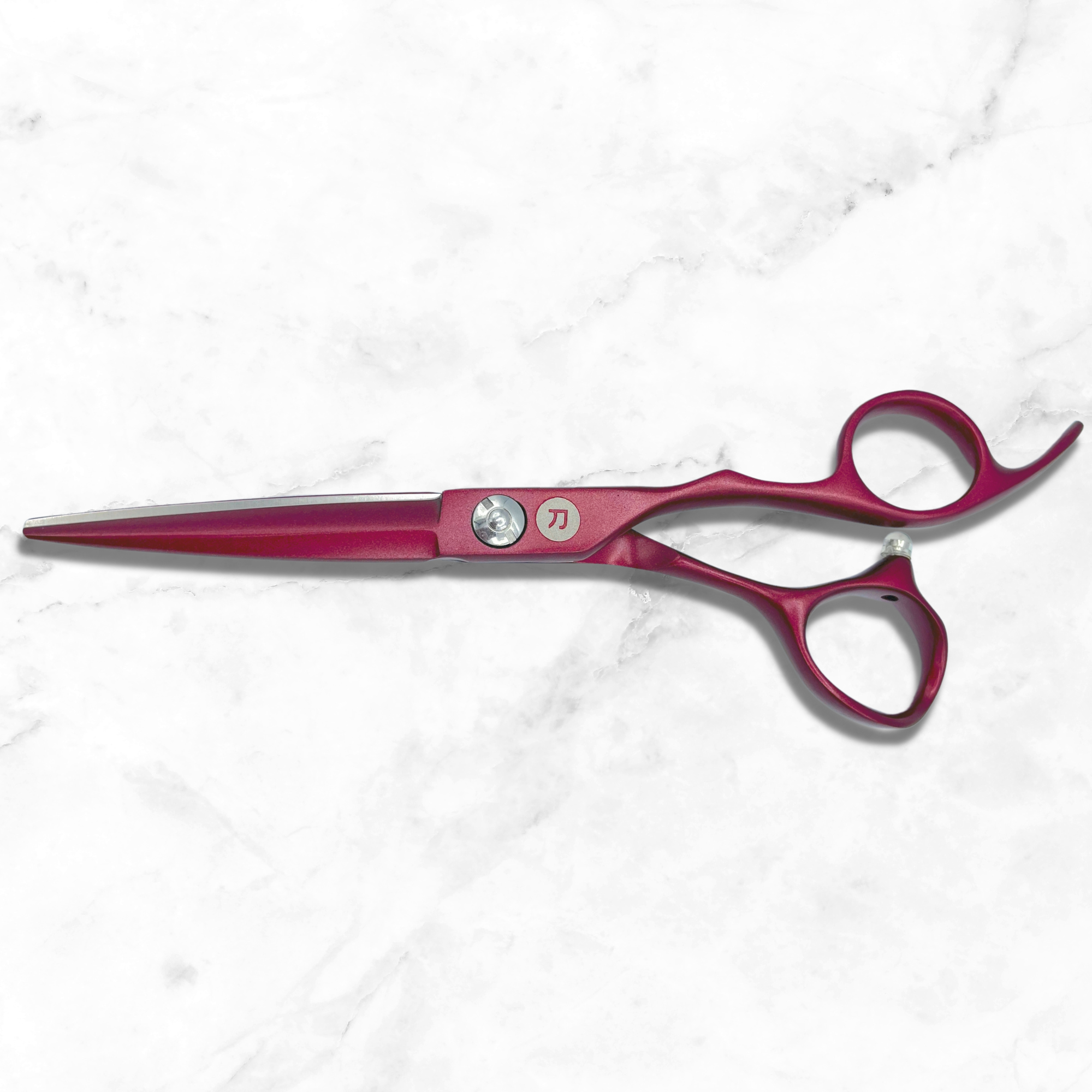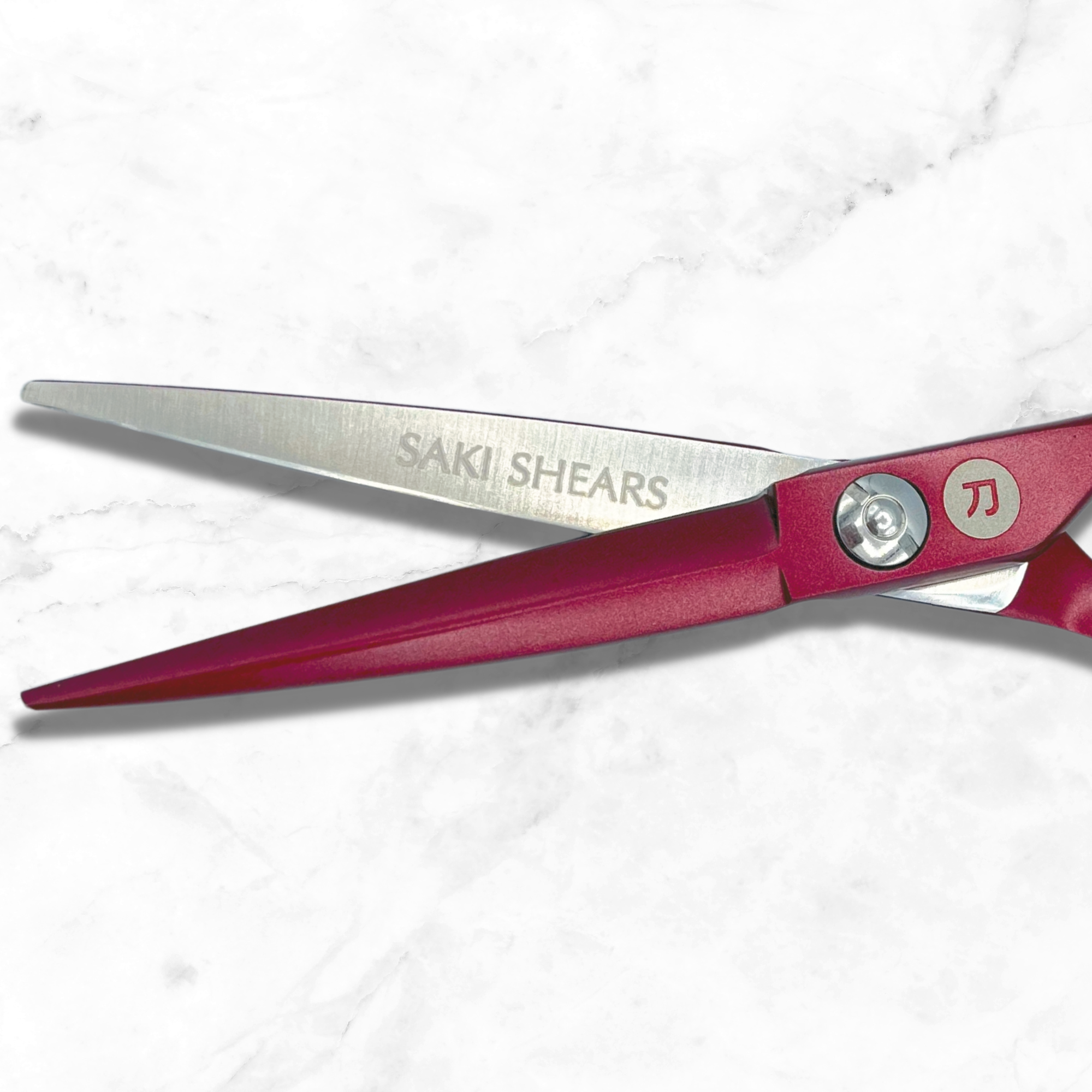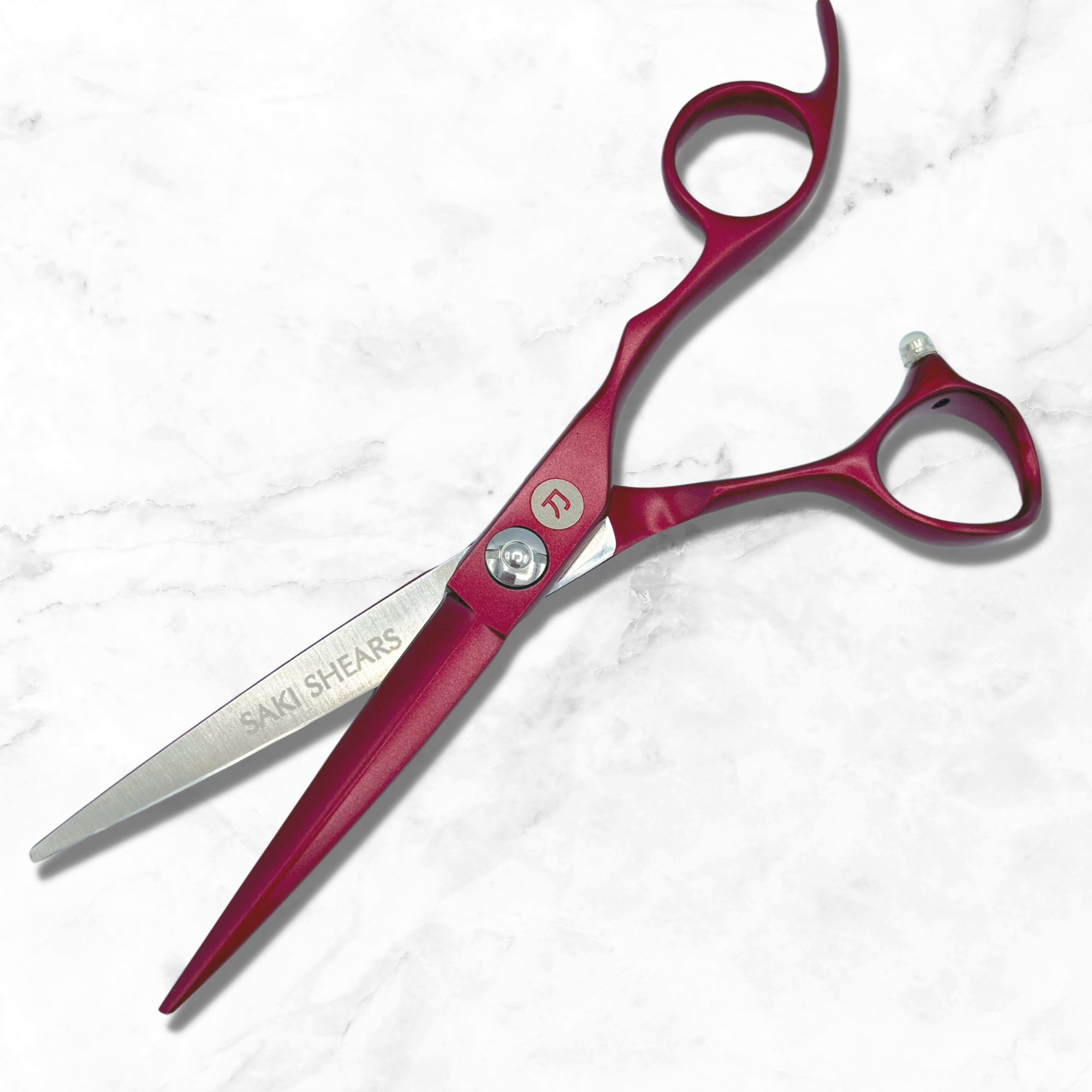 Holiday Promotion
Free Saki Safety Razor with $100 Purchase
We're excited to announce an exclusive deal for our valued customers! For a limited time, any order exceeding $100 will include a complimentary Saki Shears Safety Razor, valued at $35.00. This is our way of saying thank you for your continued support.
Terms and Conditions Apply. This offer is valid while stocks last.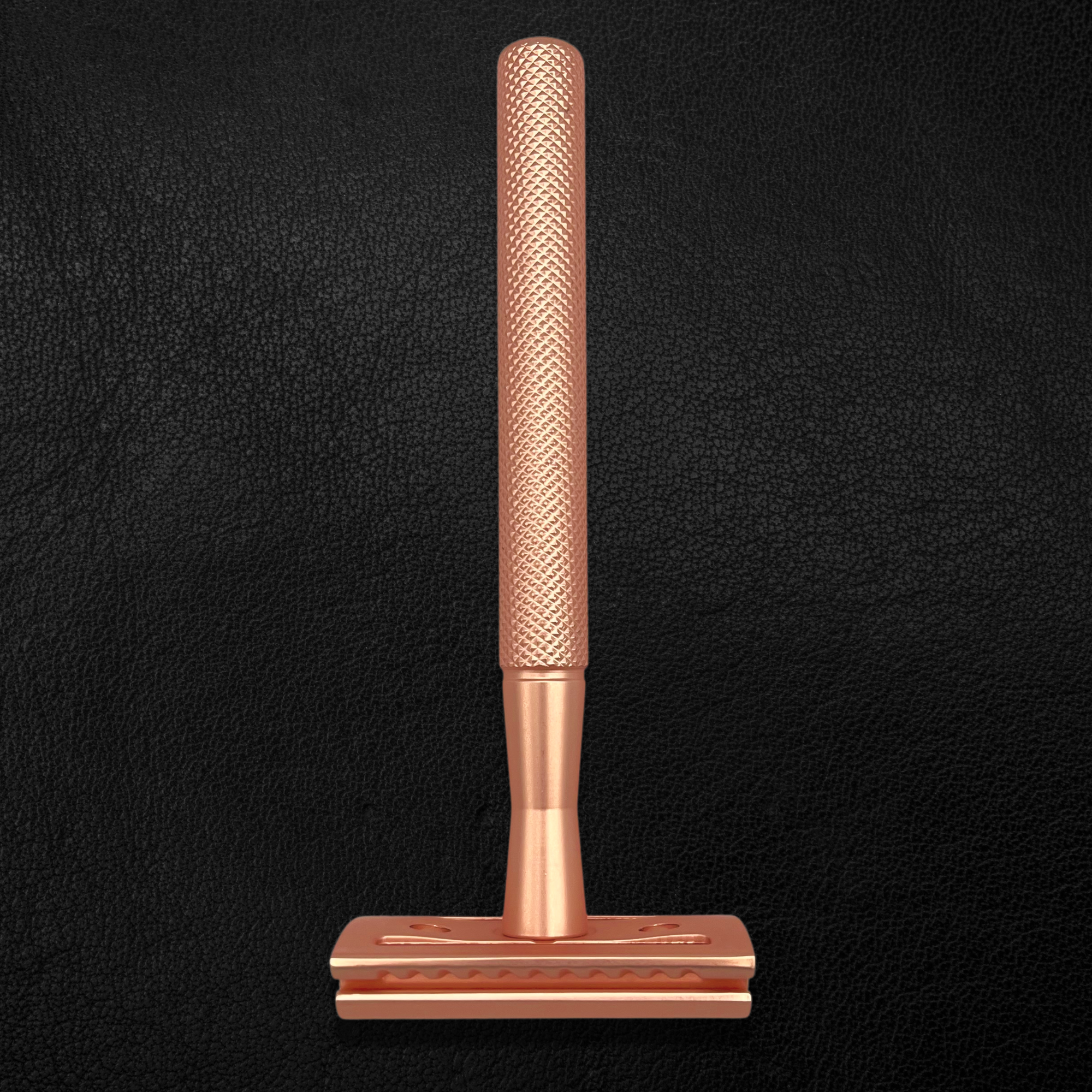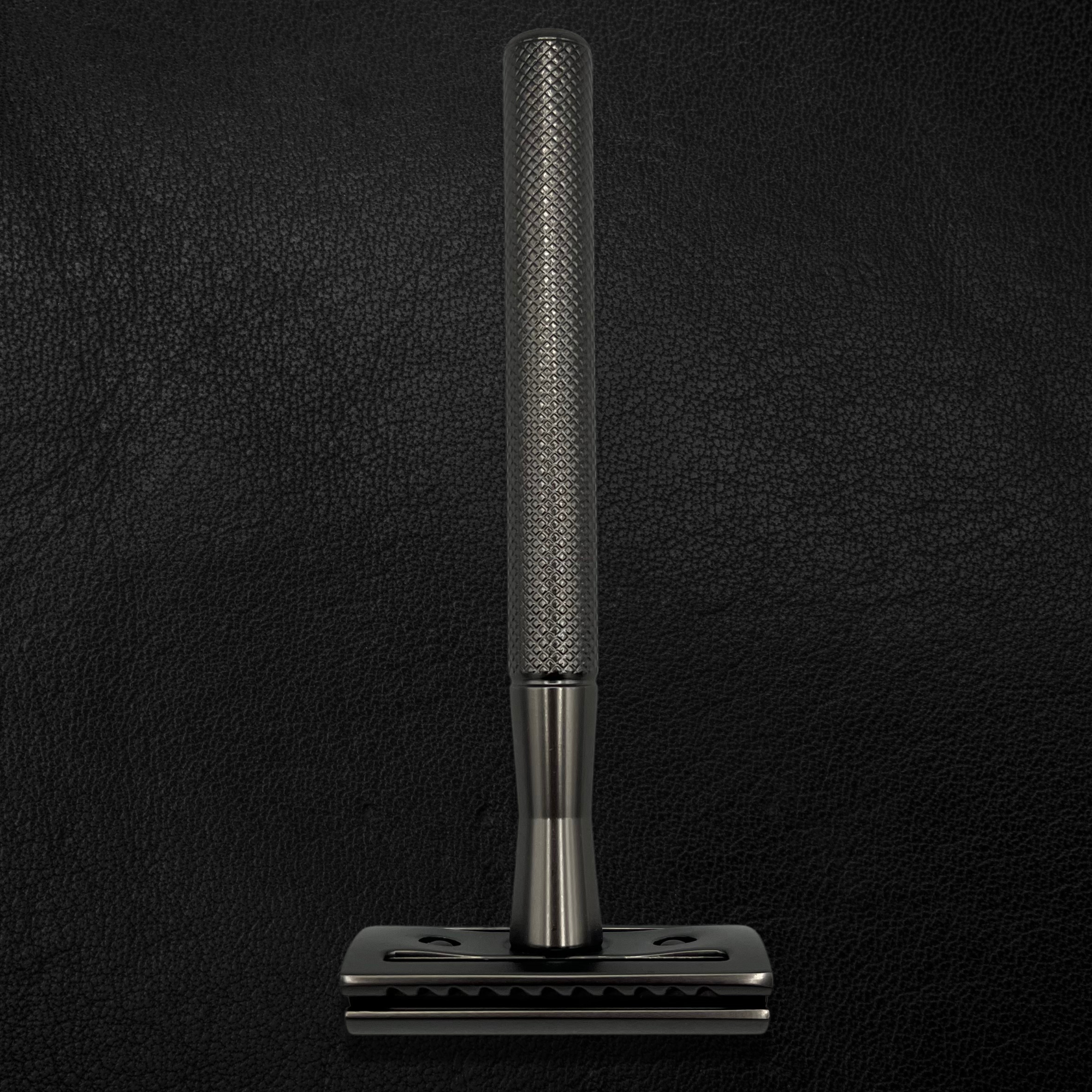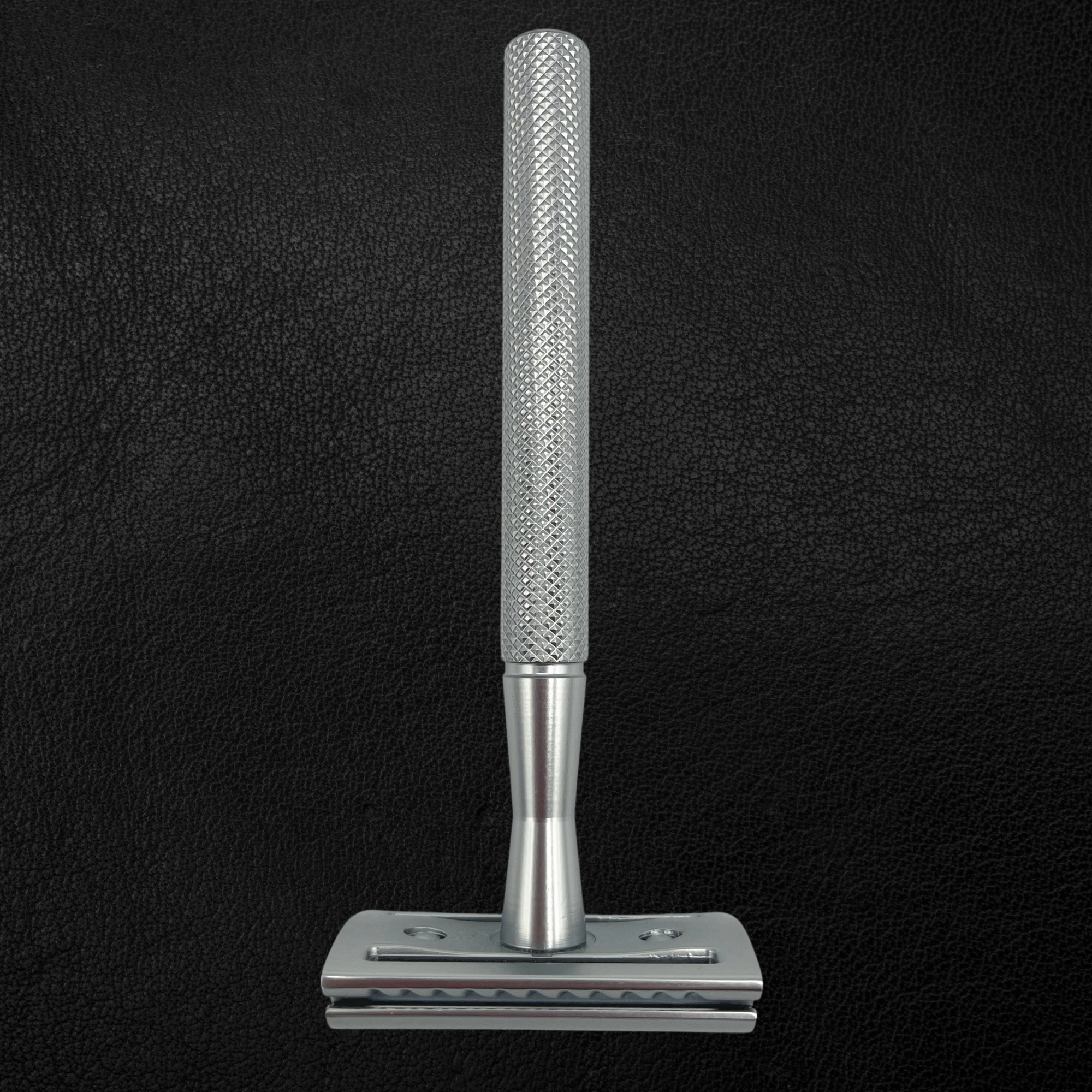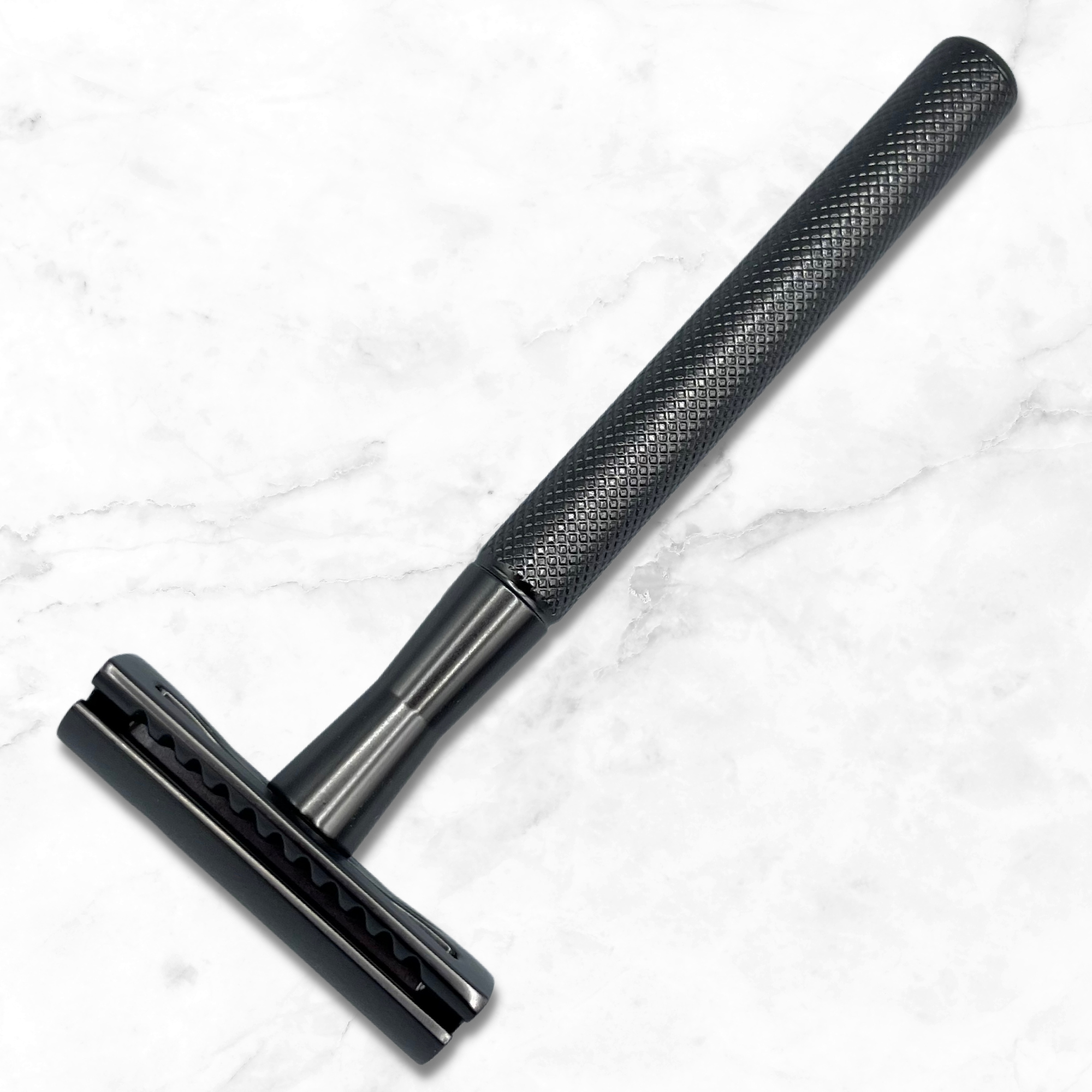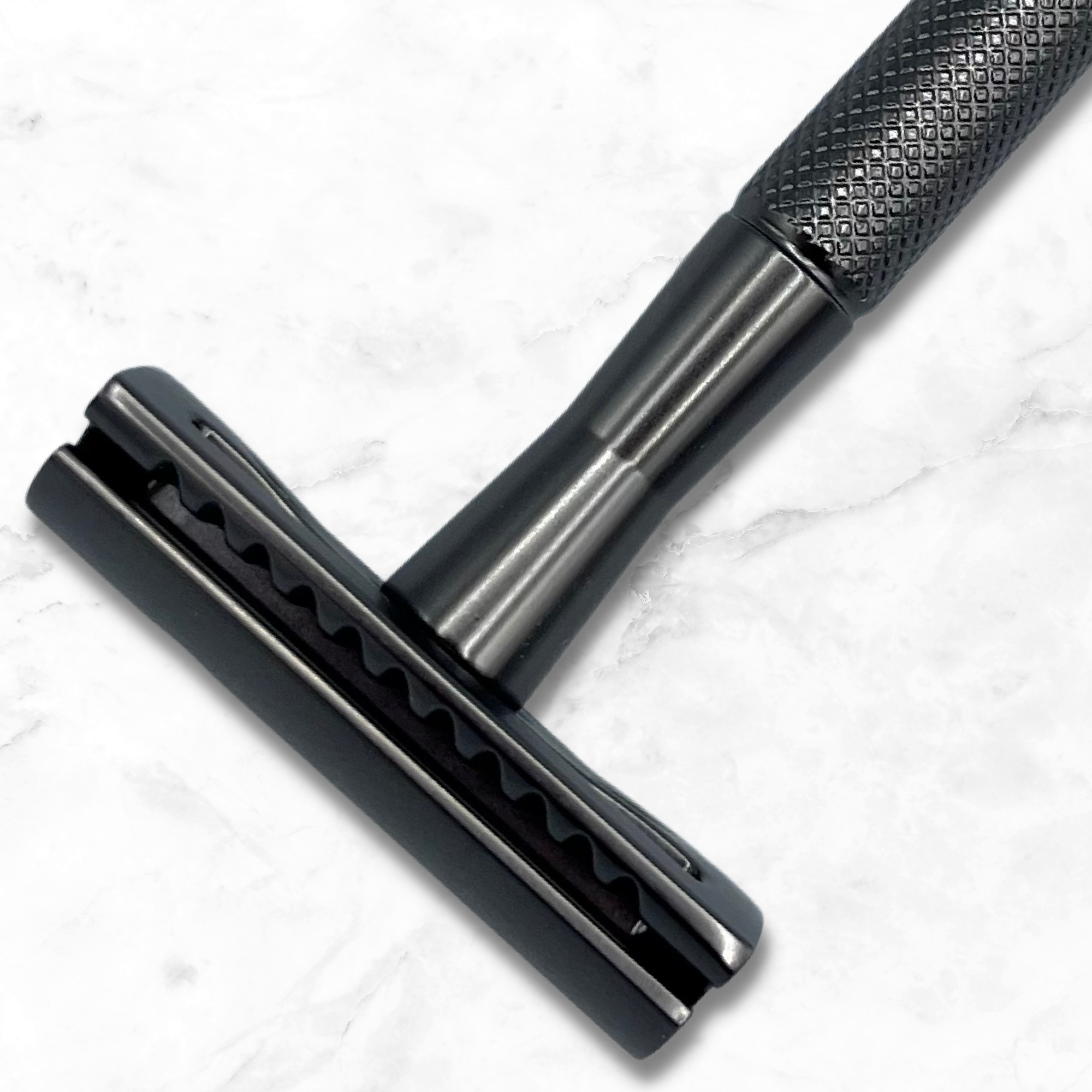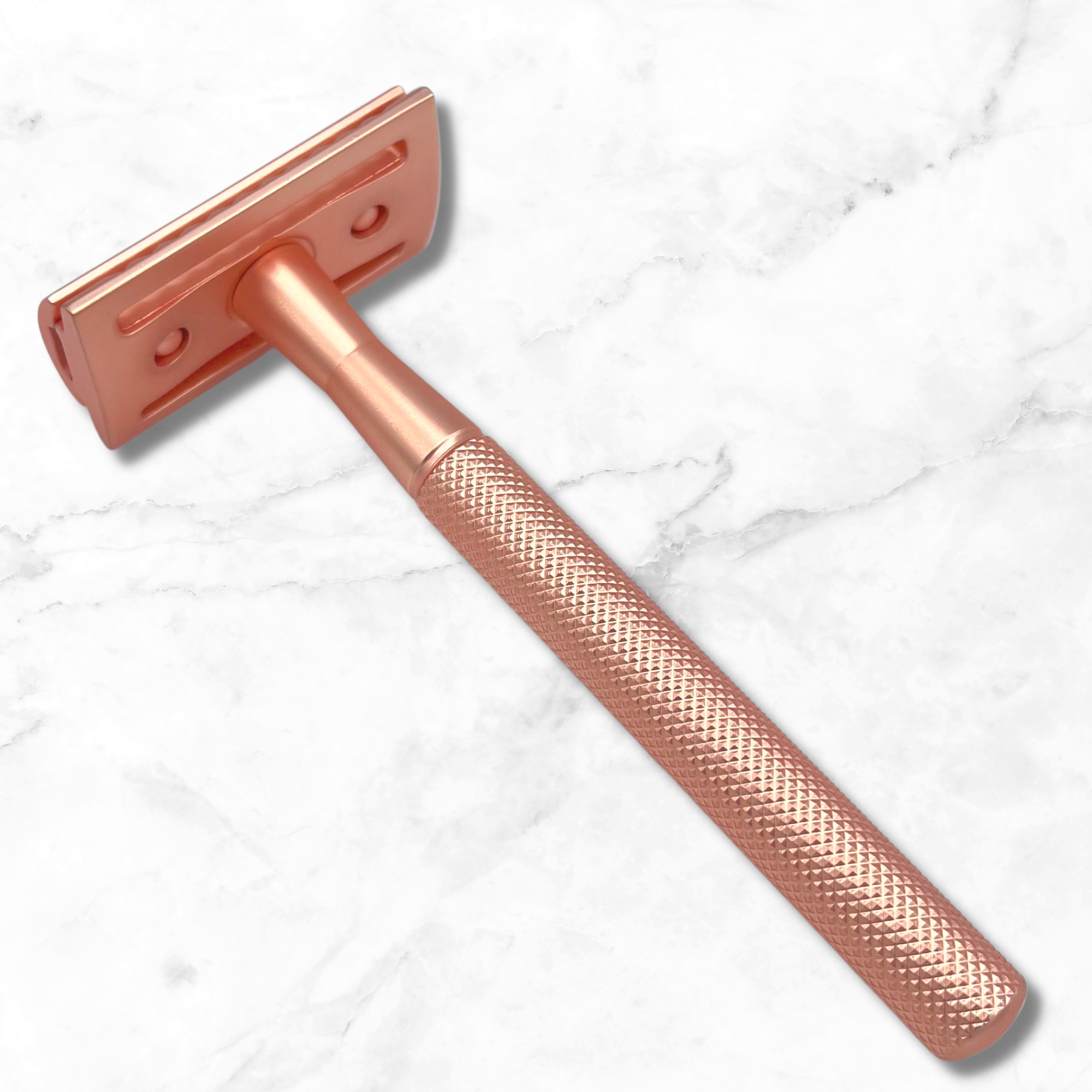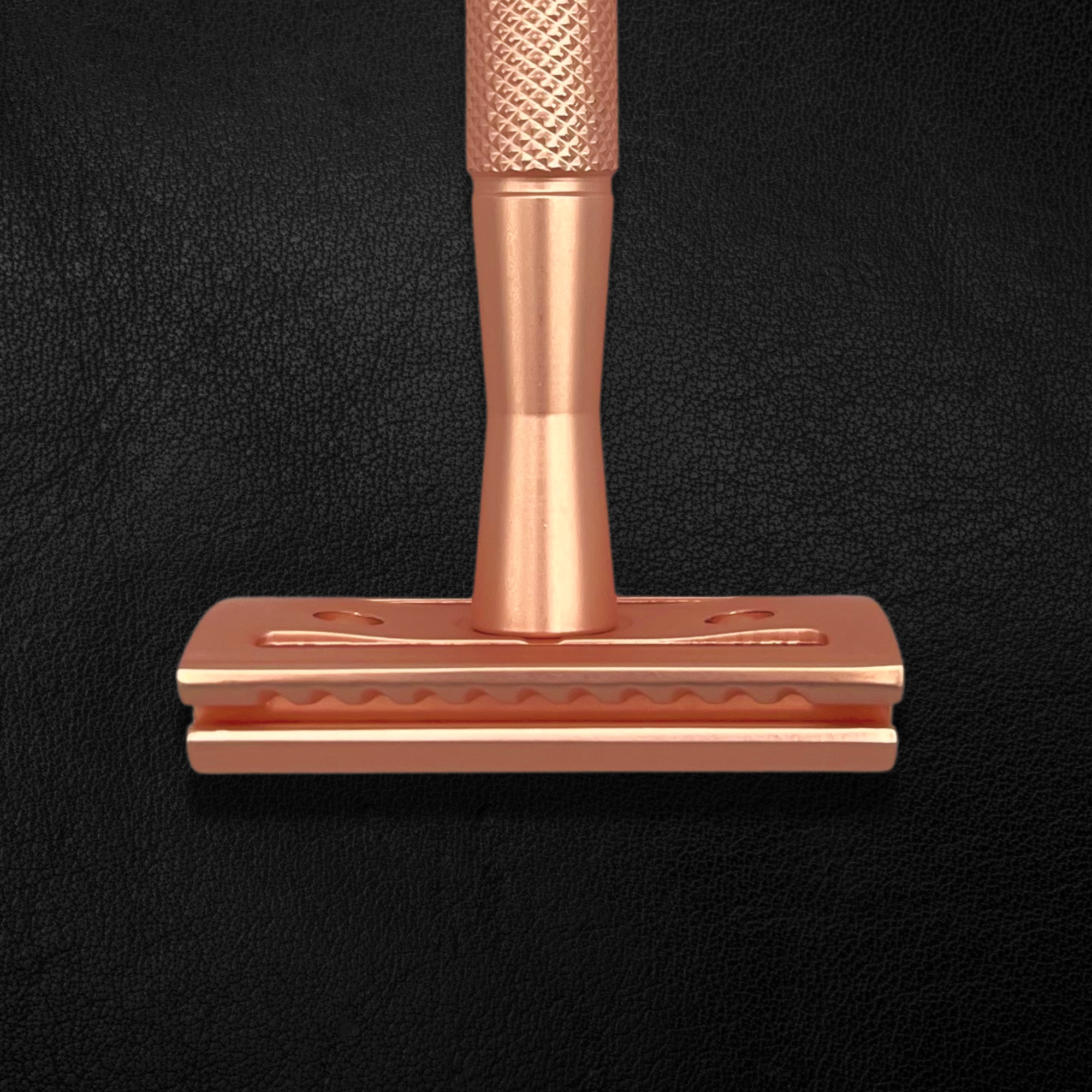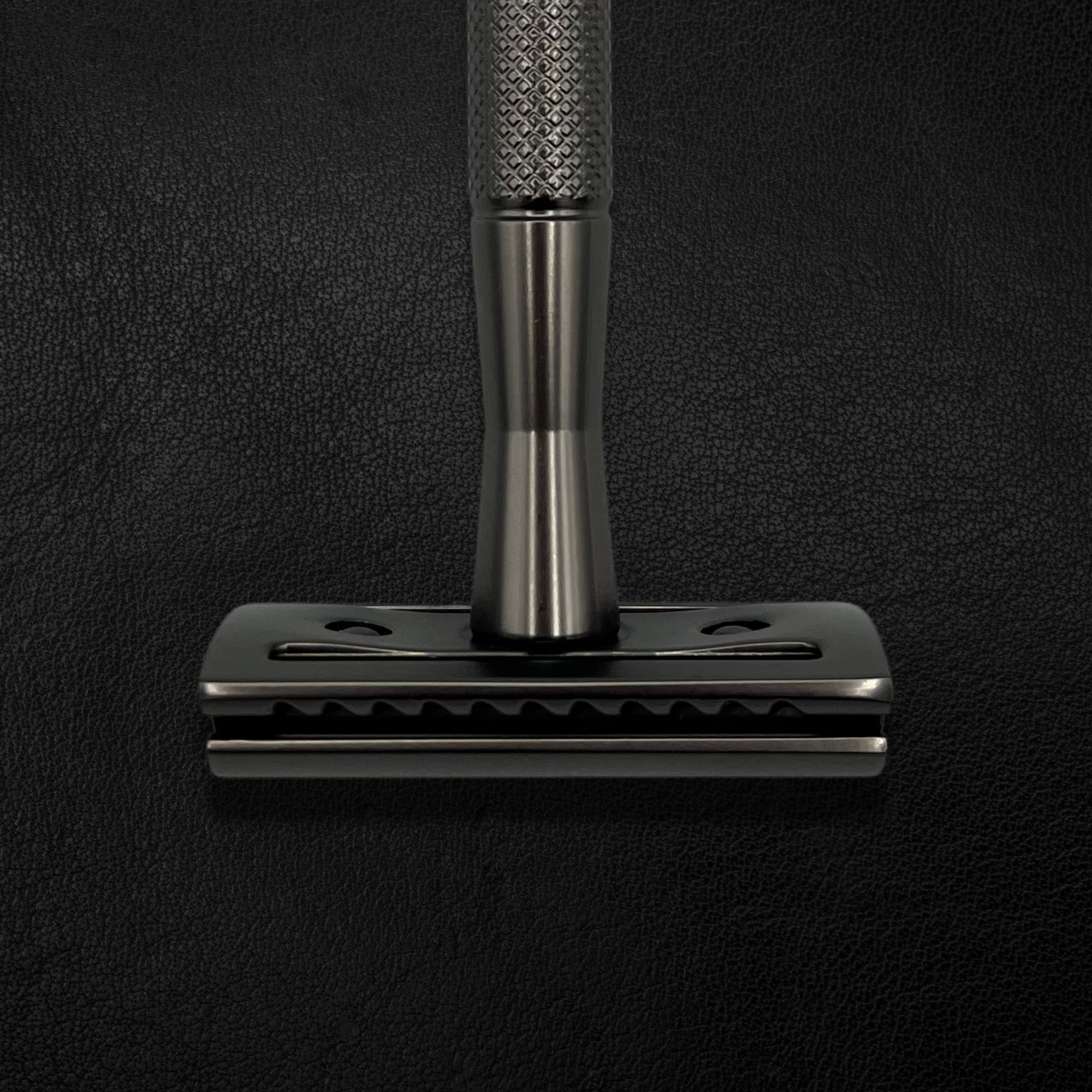 ---
The Saki Safety Razor boasts a modern style available in three sleek colors: steel, black and rose gold. Its ergonomic handle and durable design provide a superior shave, while its non-slip grip ensures ease of use and safety. With the Saki Safety Razor, you'll get a close shave and a stylish look.


Two-sided safety razor. This exclusive single blade razor has been engineered to provide exceptional contouring of sideburns and prominent beard lines, assisting you in achieving your ideal appearance.

Features a time-honored closed comb head, a design that was perfected over a hundred years ago, to deliver superior control.

The brass handle boasts a chrome-plating for exceptional durability that stands the test of time.

Incorporates stainless steel blades. Each package is complemented with 5 premium-grade, platinum-coated, double-edged stainless steel razor blades to sculpt with precision.

Showcasing a design that draws inspiration from a rich heritage, this product stands as the culmination of more than a century's worth of innovation and mastery in the industry.

 

Features:

Engineered for Excellence: Two-sided safety razor expertly designed for shaping sideburns and defining prominent beard lines.
Time-Honored Design: Features a closed comb head, a design element perfected over a hundred years ago, for unparalleled control.
Durable and Long-lasting: Brass handle is chrome-plated to ensure robustness and longevity.
High-Quality Blades: Includes 5 platinum-coated, double-edged stainless steel blades for precise shaping and long-lasting sharpness.
Available in steel, black and rose gold.
Saki red
Granted I've been using these red saki scissors for a solid week now so time will tell how they hold up longterm, but so far I am enjoying them with a few minor gripes. Visually, they look awesome. Clients and coworkers comment on them often as they definitely stand out in my scissor stand full of stainless steel and black tools. I love the handle as it somewhat resembles the shape of some of my mizutani scissors and the crane grip is great for inverted cutting, which I do quite often.
Now for the gripes: the finger holes are LARGE. I have big hands and have never used finger inserts throughout my career but I've had to adjust my grip in many cases because the finger holes are just so wide open. I'll probably end up finding some inserts to correct the issue.
They also don't come preset to any correct adjustment, meaning you can't use them right out the gate without some fine tuning.
The final gripe, is nowhere on the scissor do I see a mention of either the steel or the country of origin. So in the future I'll probably take them into my sharpener just to get them in razor sharp condition.
Saki Red Hair Cutting Shears
excellent support when asked questions on my order. Would order again from them.
Featured collection
For Professional Stylists and Barbers
Shop Shears
Best Selling Saki Shears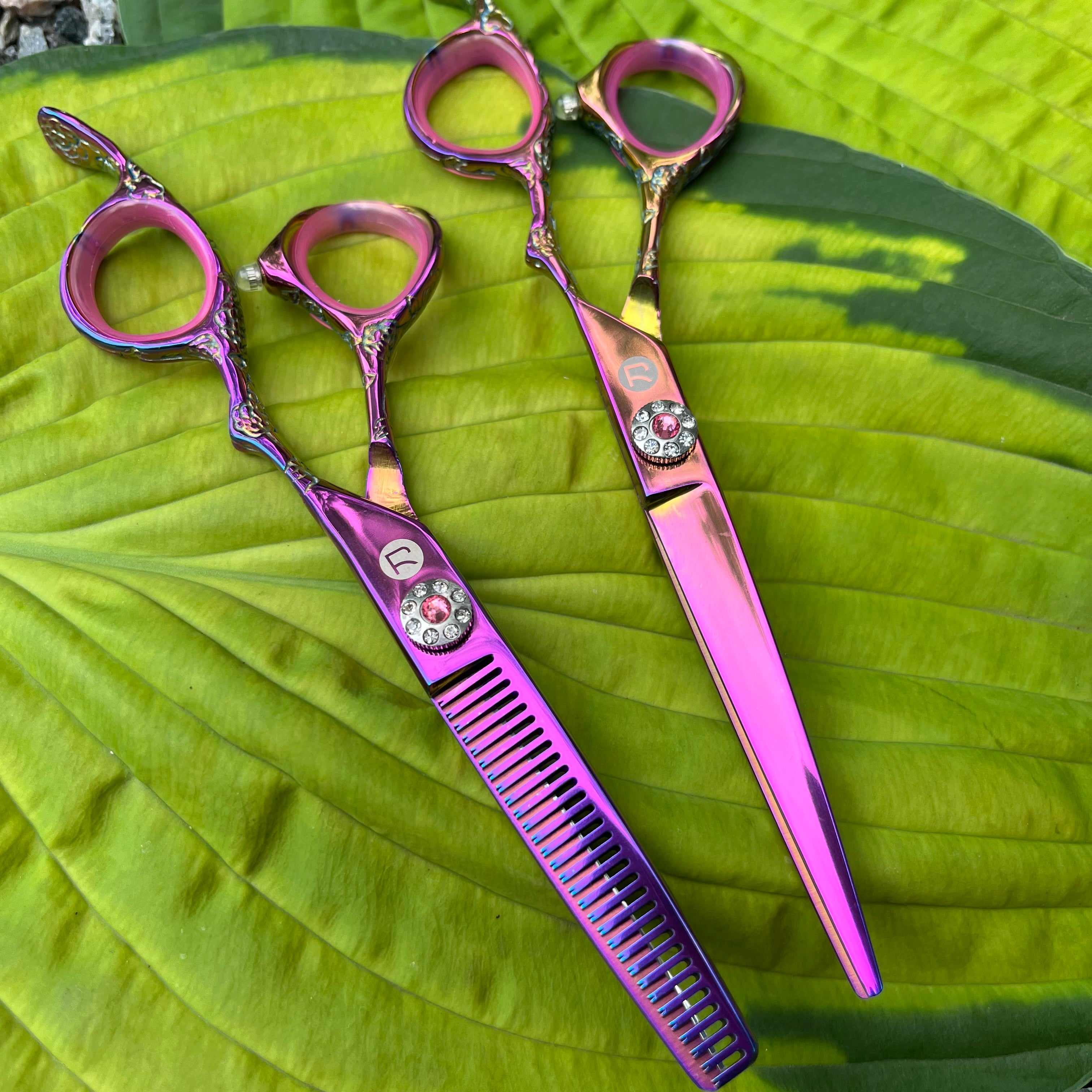 Shop the look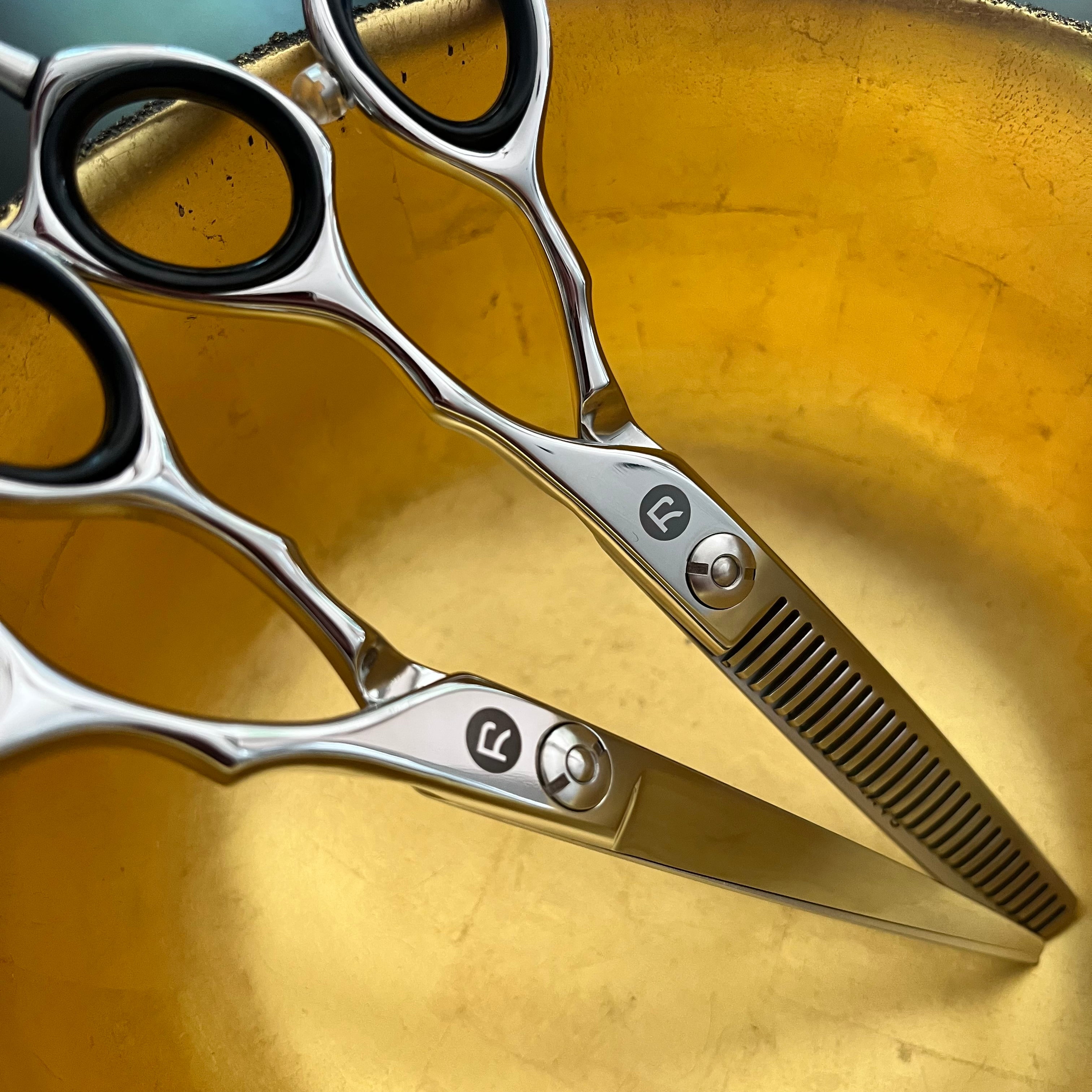 Shop the look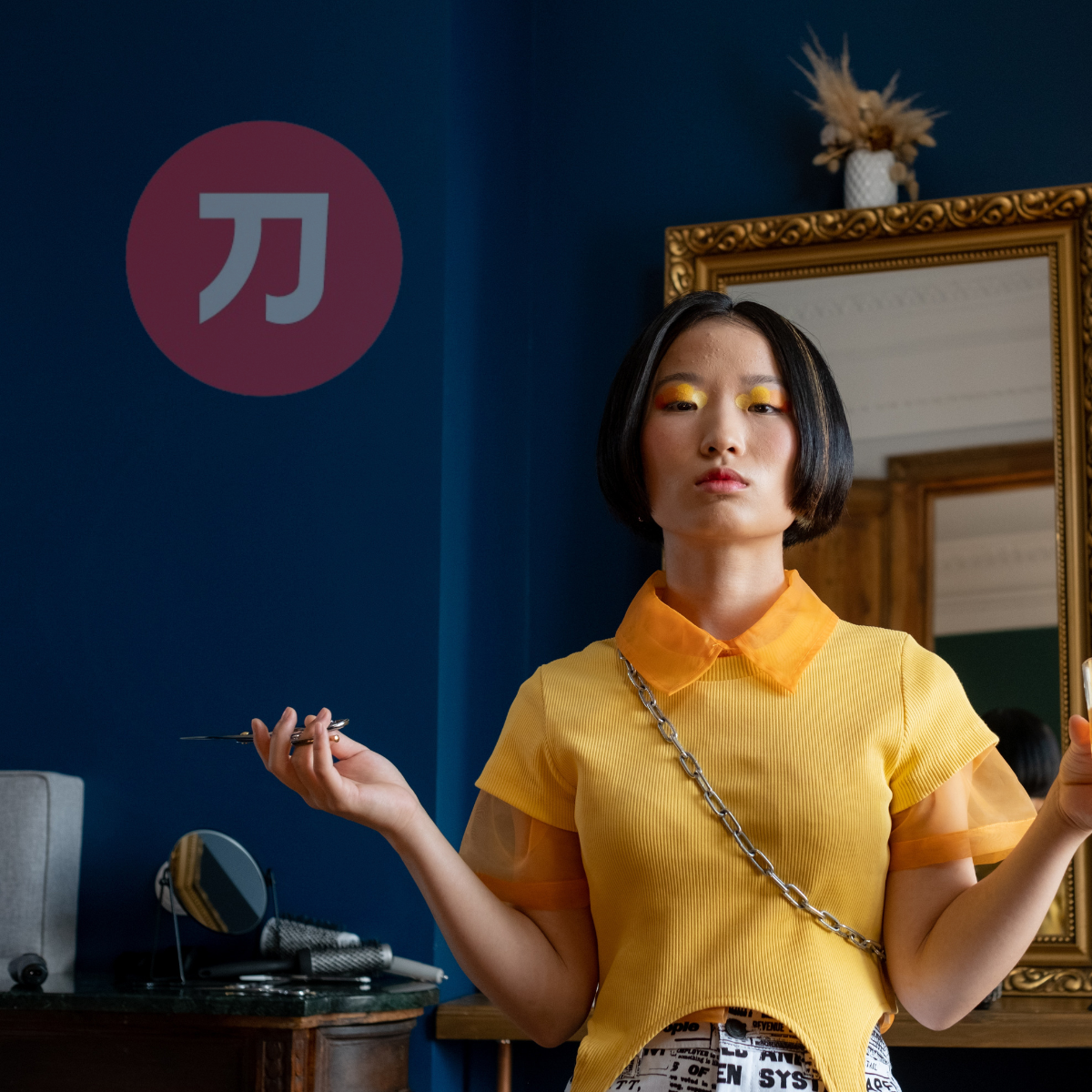 Shop the look