The Best Hair Scissors of 2022
There are hundreds of amazing hair shears and scissors to consider. When shopping for new hair scissors, consider reputable brands such as Hanzo Shears, Saki Shears and Mizutani. If you shop smart, you can find the best hair scissors from one of these world class brands for $500 or less. More affordable budget brands sell scissors for as low as $30 - $70 on Amazon, Walmart, CVS and Google. Budget brands such as Kinsaro, Fagaci and Equinox can be found in the hands of barbers around the world.
There are a variety of factors that contribute to such price differences such as quality of construction and materials. The best professional barber scissors should be made of a premium steel such as Japan 440C, VG-10, ATS-314, ZA-18, Powder Steel and Damascus Steel. 
What are the best Hanzo Shears in 2022?
Hanzo Shears is one of the most popular brands of hair scissors in the world. They make an amazing product with models such as Kime, Mamba and Talon. Hanzo offers payment plans on their shears, making it easier for a stylist to spend the $600 - $1000 necessary to buy a Hanzo Shear. 
Are Mizutani Scissors the Top 10 Hair Scissors?
Mizutani has long been considered one of the best designers of professional grade hair shears in the world. Some of their best scissors are priced over $1300 and include models such as the Stellite, Acro Knife and Sword D. Mizutani makes a beautiful product and if you can justify spending upwards of $1000 on your hair scissors, you won't be disappointed in the quality and beauty of a Mizutani hair shear. 
Is Saki Shears One of the Best Hair Scissors This Year?
Saki Shears has continued to innovate and introduced multiple new hair scissors competing for "best hair scissors in 2022", including:
Kamakura Damascus Shears
Kodachi Damascus Hair Shears
Kanzen Damascus Hair Scissors
Dotanuki Damascus Hair Scissors
Saki Precision Hair Cutting Scissors
Grand Master Professional Scissors
Saki Shears Diamond Hairdresser Shears
and more...
Saki Shears added more than 20 new hair cutting scissors, thinning shears and complete sets to their lineup in 2022. 
To find the best hair-cutting shears on the market, we focused on scissors made from Japan 440C steel or better, since this is considered the standard for professionals. Top-rated picks include the Hanzo Mamba, Mizutani Acro Knife and the Saki Shears Kamakura. 
BEST OVERALL: Kamakura Damascus Hair Cutting Scissors (Well, we might be biased because, this is the Saki Shears blog)
It is hard to deny the beauty of a Damascus hair scissors. The Saki Kamakura model uses 250 layers of Damascus steel to create this incredible hair scissors. Saki Shears sells the Kamakura model in a 6 inch size.
BEST BUDGET HAIR SCISSORS: Makoto Student Hair Scissors
Features: 5.5" hair cutting scissors constructed from Japan 440C steel. Saki Shears has great quality control, so even this budget price scissors is sure to impress. The ergonomic design ensures hours of comfortable cutting. 
BEST MASTER LEVEL HAIR CUTTING SCISSORS: Saki Shears Grand Master Hair Scissors
Features: Premium VG-10 Japanese Steel construction ensures a super sharp cutting blade that will hold an edge. Beautiful sword blade design. Easy tension adjustment.
BEST PROFESSIONAL HAIR CUTTING SCISSORS: Saki 7
Features: 7 Inch hair cutting scissors crafted from premium Japanese 440C steel. Easy tension adjustment allows for modifications mid-haircut without the need for a tension key. The offset handles are comfortable and perfect for a professional barber who spends all day cutting. We love that the Saki 7 comes with a beautiful hand carved comb. In keeping with the Saki Shears tradition of quality AND artistry, the Saki Shears black comb is carved from buffalo horn. 
BEST PINK HAIR SCISSORS: Saki Kohana Pink Hair Scissors
Features: 5.5 inch pink hair cutting scissors with a beautiful pink titanium finish. The stainless steel, triple-honed, convex edged blades provide smooth, flawless cutting and durability. The Saki Kohana is one of the "Shears of the Year" for Saki Shears. 
BEST BLACK HAIR SCISSORS: Saki Katana
Features: Thick and short sword blades make cutting very soft. The black titanium finish is durable and the 440C, Japanese steel blades are razor sharp.
The best Saki Shears hair scissors offer an amazing value. You get a world-class hair cutting shear; at an affordable price. We have found that across the best brands of hair shears, that pricing is relatively constant when comparing quality to price. Of course, you will find cheaper hair shears, however, as is often said, "you get what you pay for".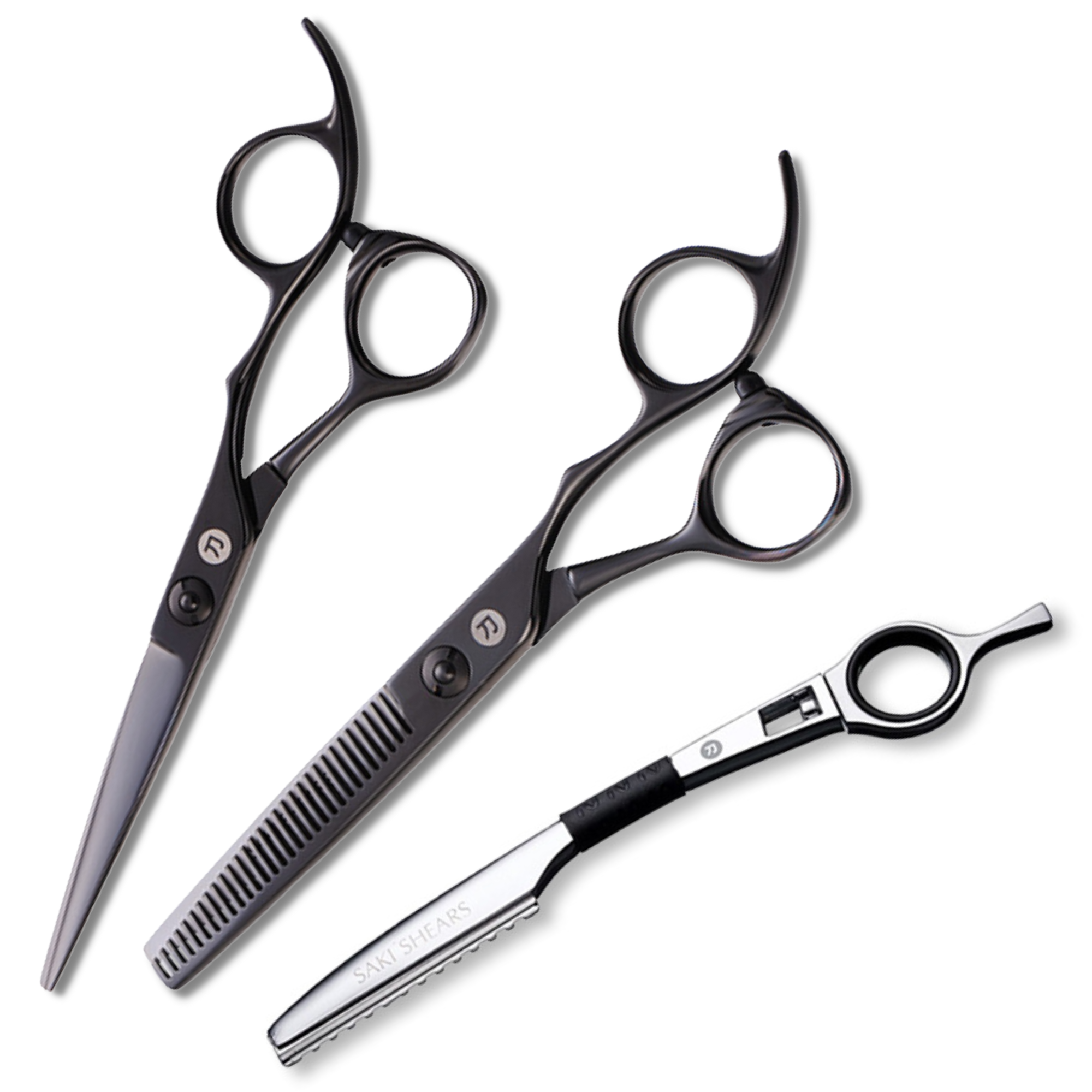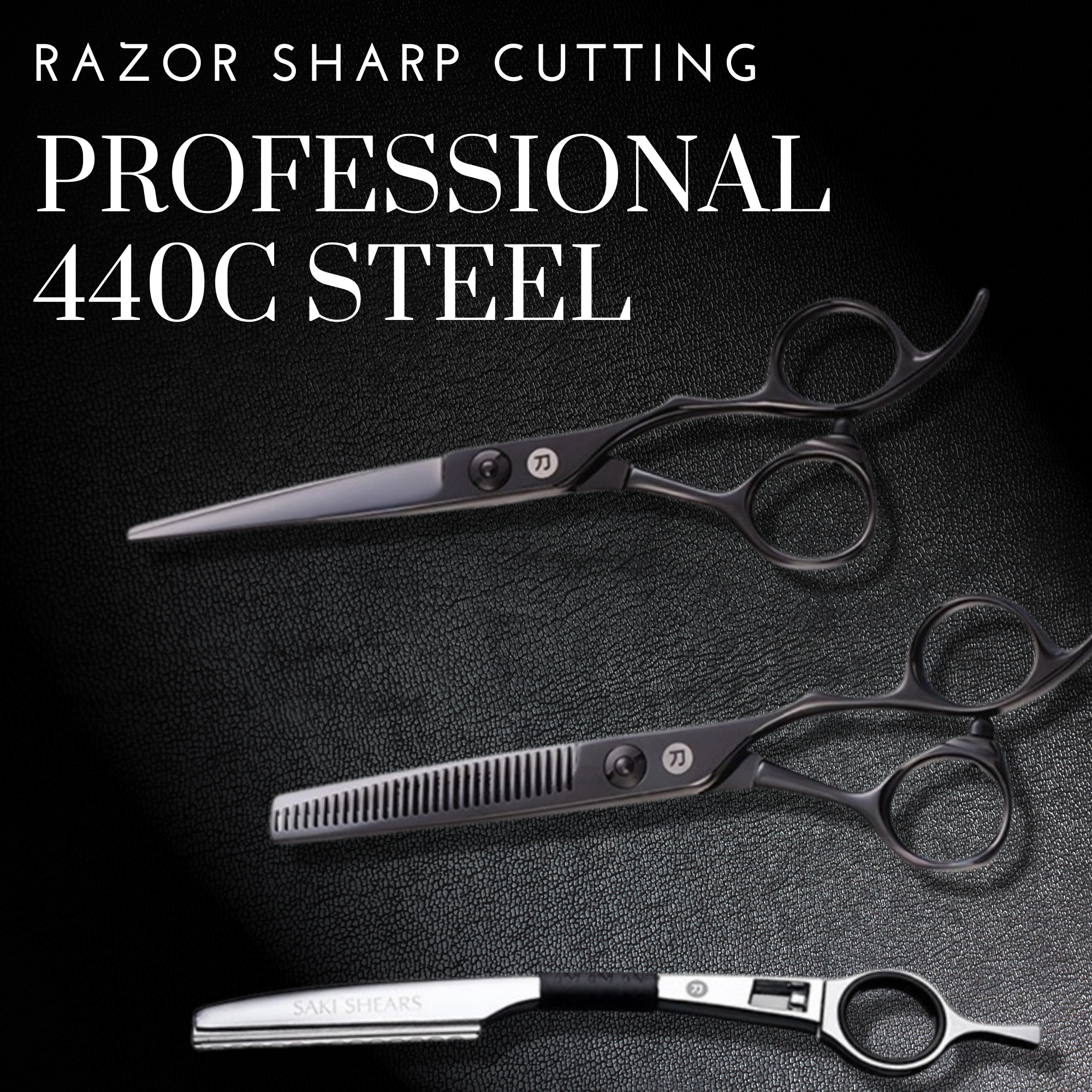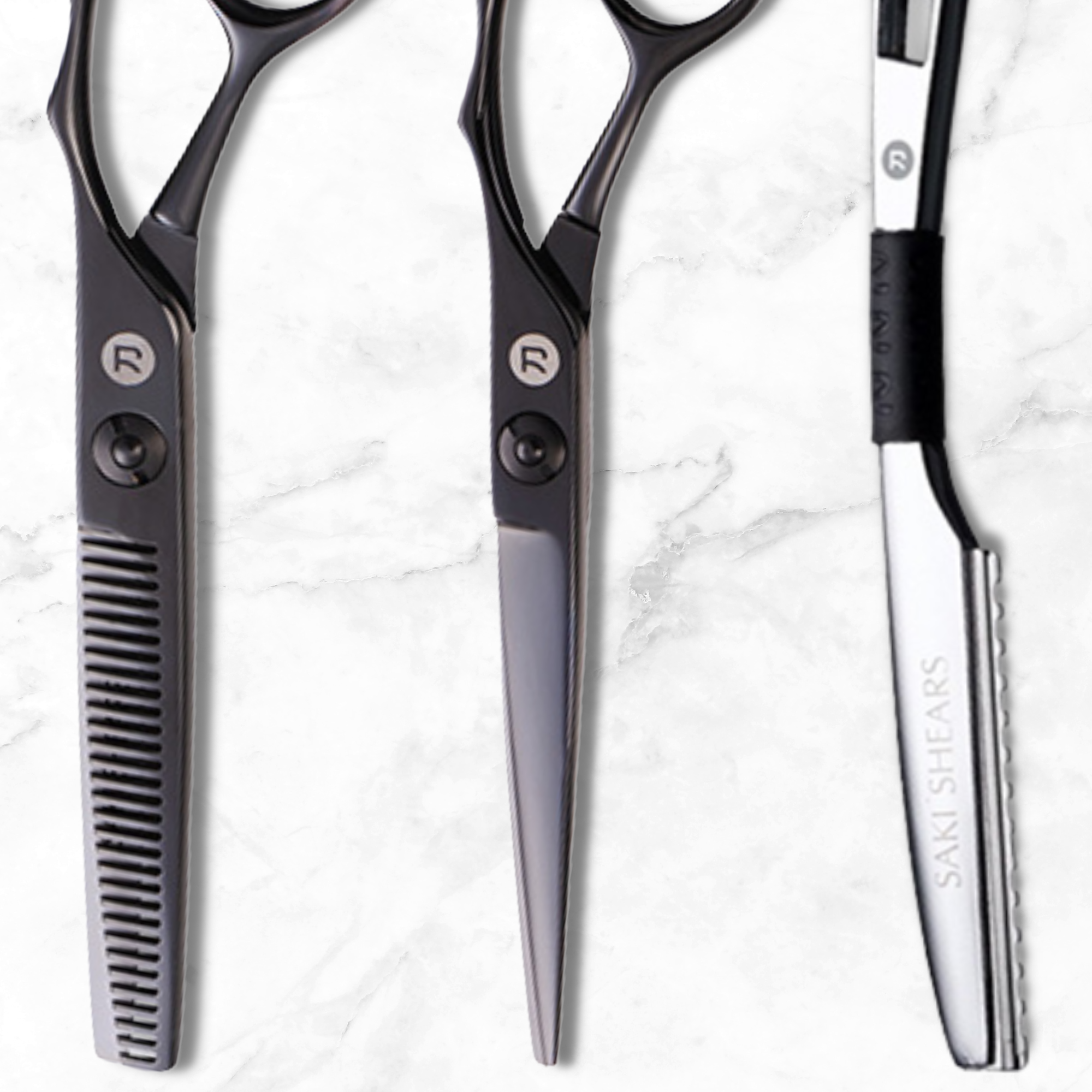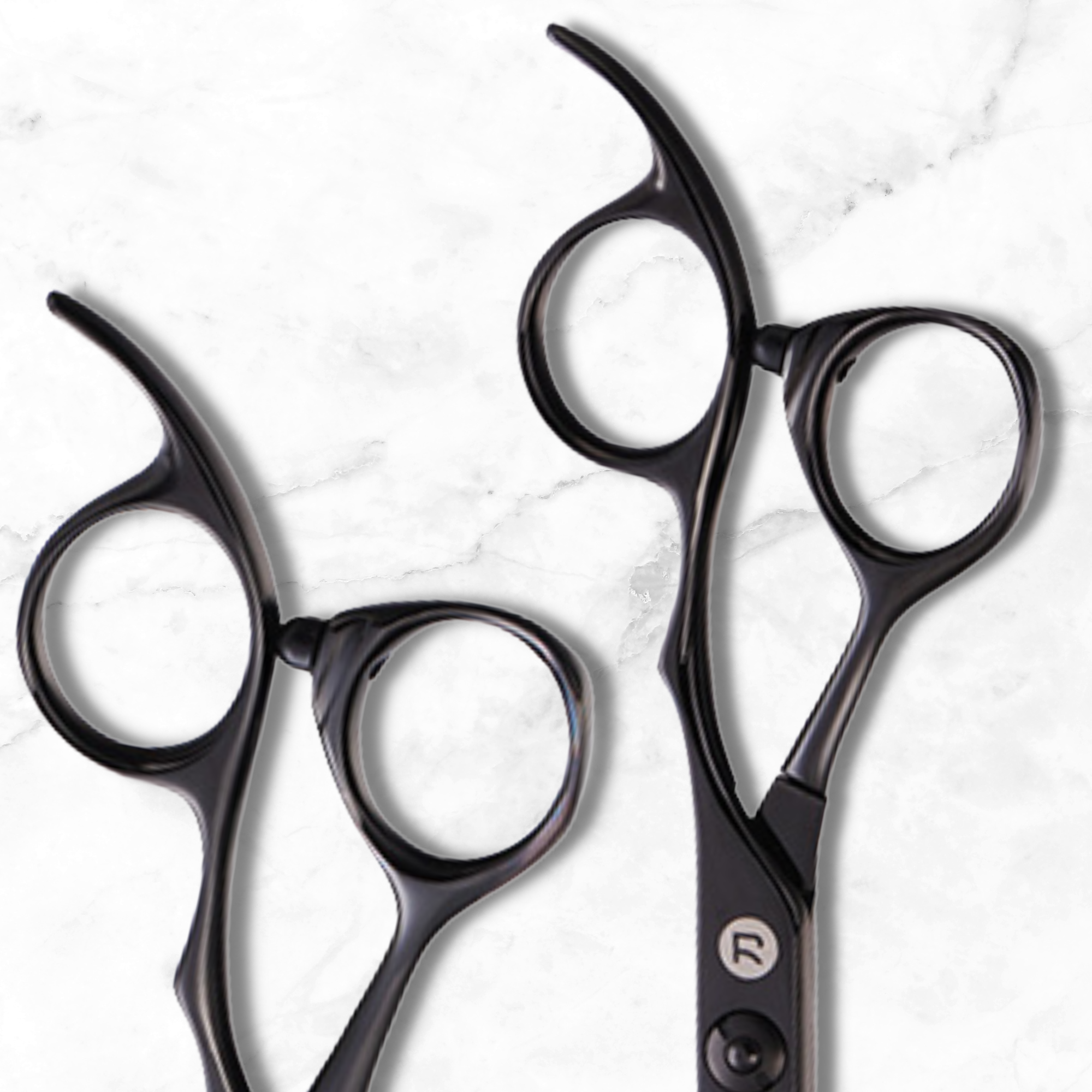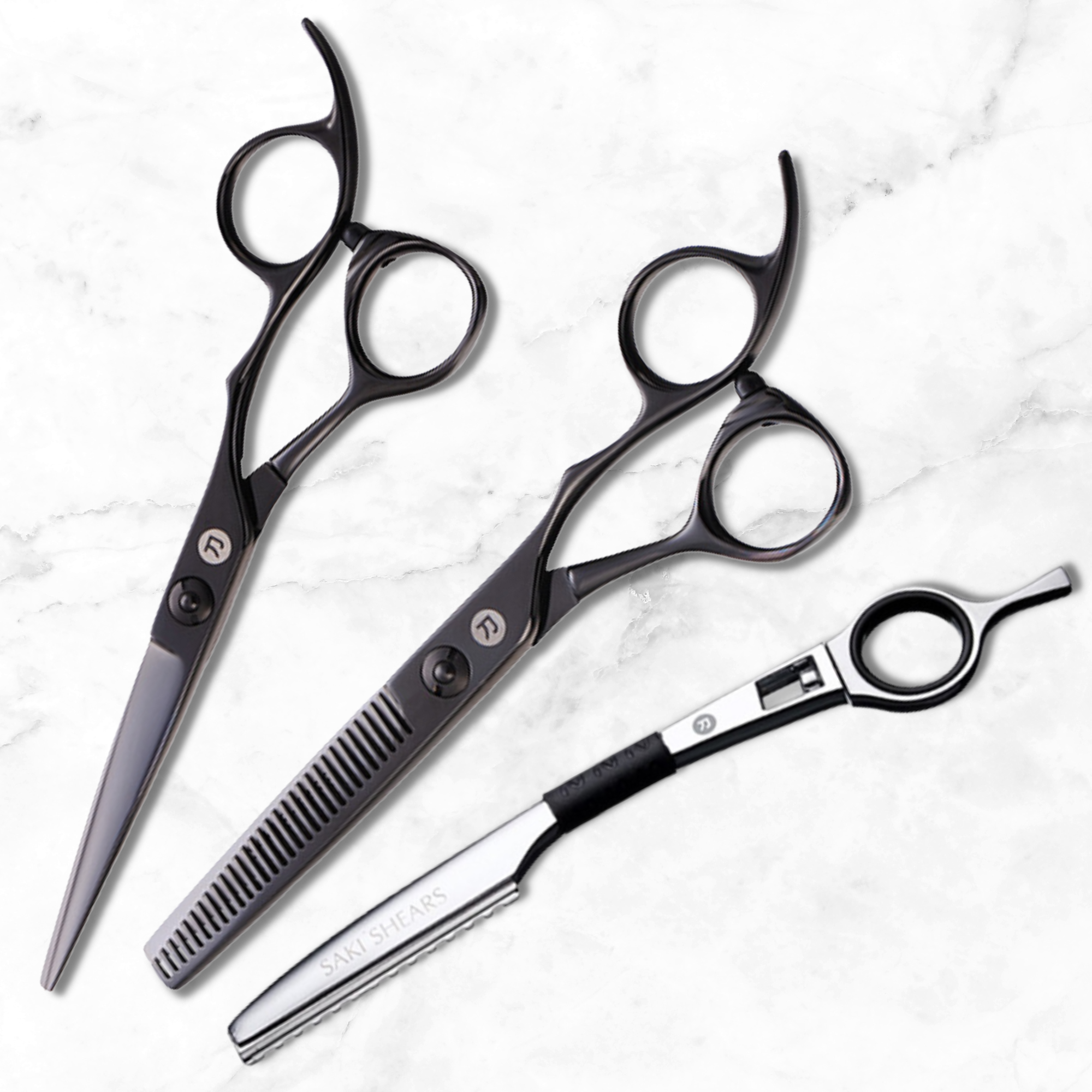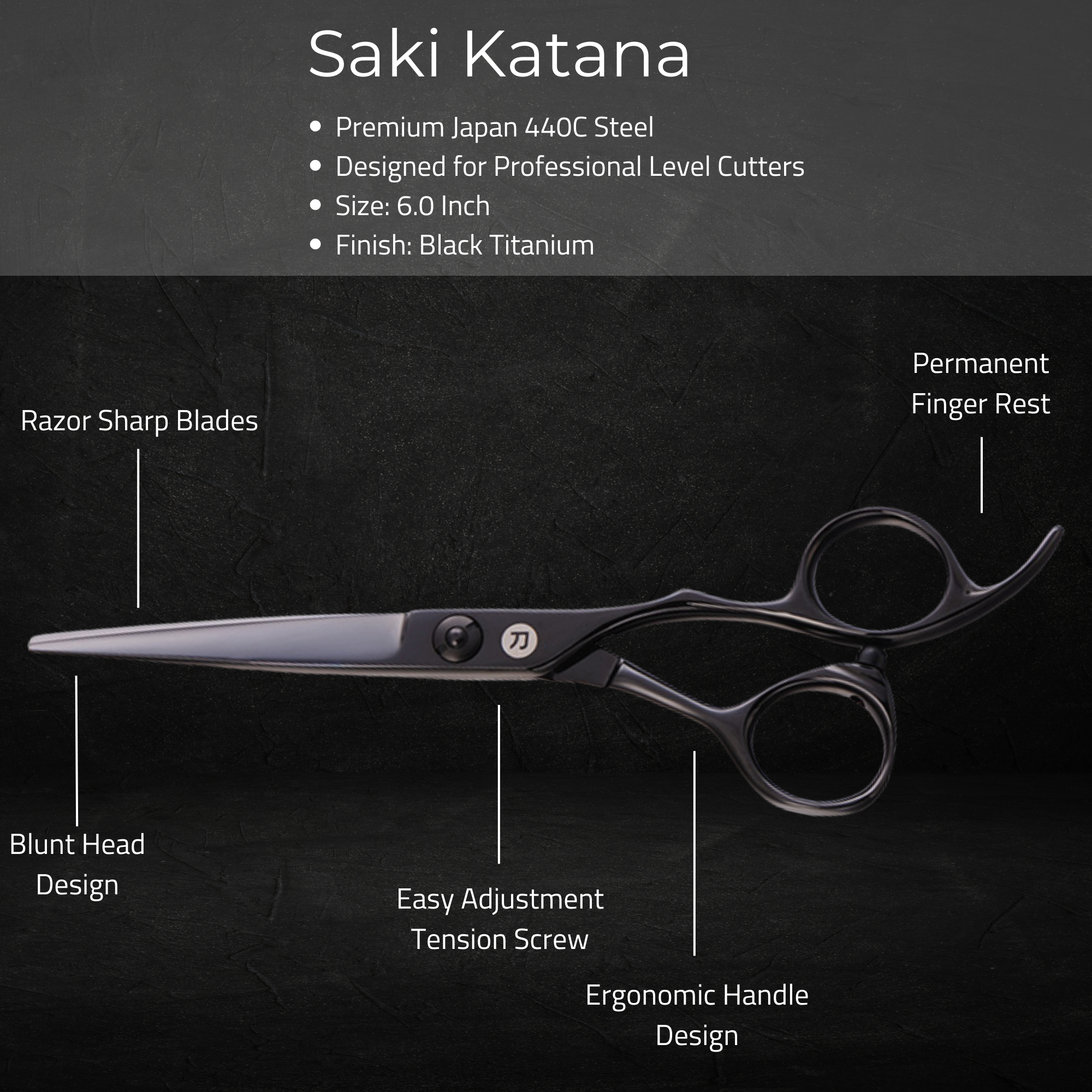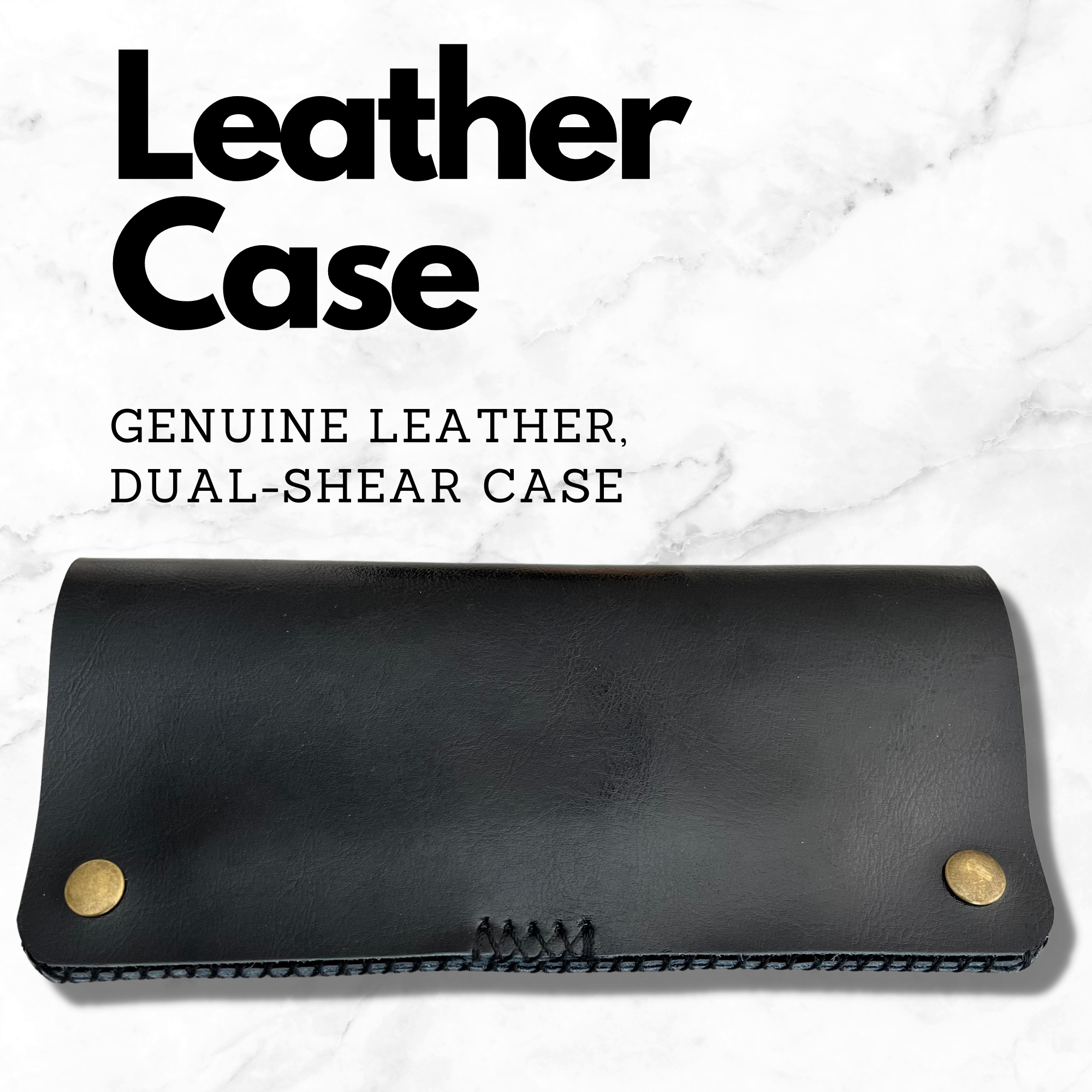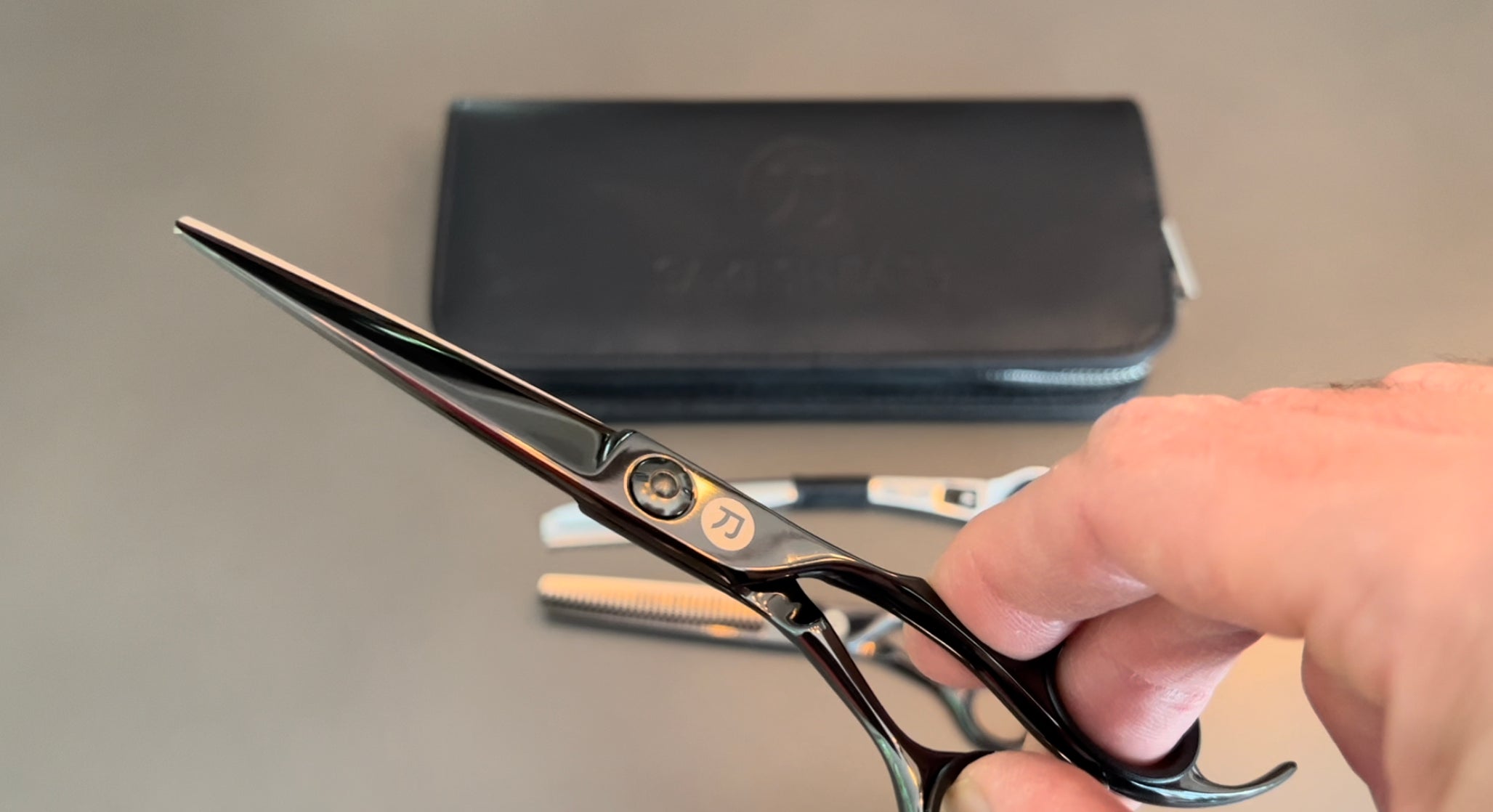 Save 30%
---
Saki Katana Hair Cutting set is the perfect pair! Handmade and constructed using Japanese stainless steel and a thick coating of black titanium, the Saki Katana Hair Scissor and Thinning Shear provide the ultimate durability for a long-lasting pair of hair shears you can count on. The Saki Katana set includes our premium hair cutting shears, hair thinning shears, razor and leather carrying case. 

Options:

6" set includes the Katana 6" cutting shears, 6" thinning shears, swivel razor and leather case.

7" set includes the Katana 7" cutting shears, 6" thinning shears, swivel razor and a leather case. 

Saki Katana Warranty: Covered by Saki Shears Lifetime Warranty

Saki Katana Cutting Shears

Saki Katana Hair Shears feature a convex edge and triple-honed, stainless steel blade for precise and smooth cutting while the offset, extra-long crane handle fights fatigue and provides the ultimate in comfort. Ideal for blunt, wet, and dry cutting.

Features:

Handmade for Precision
Material: Japanese Stainless Steel
Blade: Japanese style convex blade with hardness 60-61 HRC
Ring Size: Adjustable
Two-Piece Welded
Black Coating: Titanium Coating
Coating Thickness: 1.5 um
Size: 6 inch

Saki Katana Thinning Shears

Saki Katana Thinning Shear is perfect for thinning, blending and/or adding texture to any hairstyle with 30 teeth and thick, short sword back blades. Offset, extra-long crane handle, and adjustable ring size offers the utmost comfort and support while styling.

Features:

Handmade for Precision
Material: Japanese Stainless Steel
Blade: Japanese style convex blade with hardness 60-61 HRC
Ring Size: Adjustable
Two-Piece Welded
Black Coating: Titanium Coating
Coating Thickness: 1.5 um
Size: 6 inch/30 Teeth

Your Saki Katana Set Includes:

1 Handmade Saki Katana Hair Shears
1 Handmade Saki Katana Thinning Shears
1 Handmade Swivel Razor
1 Case
Lifetime Warranty

Saki Shears Katana line of hair shears are perfect for master barbers, advanced hair stylists and professional hairdressers. 
Read More About Hair Shears and Scissors