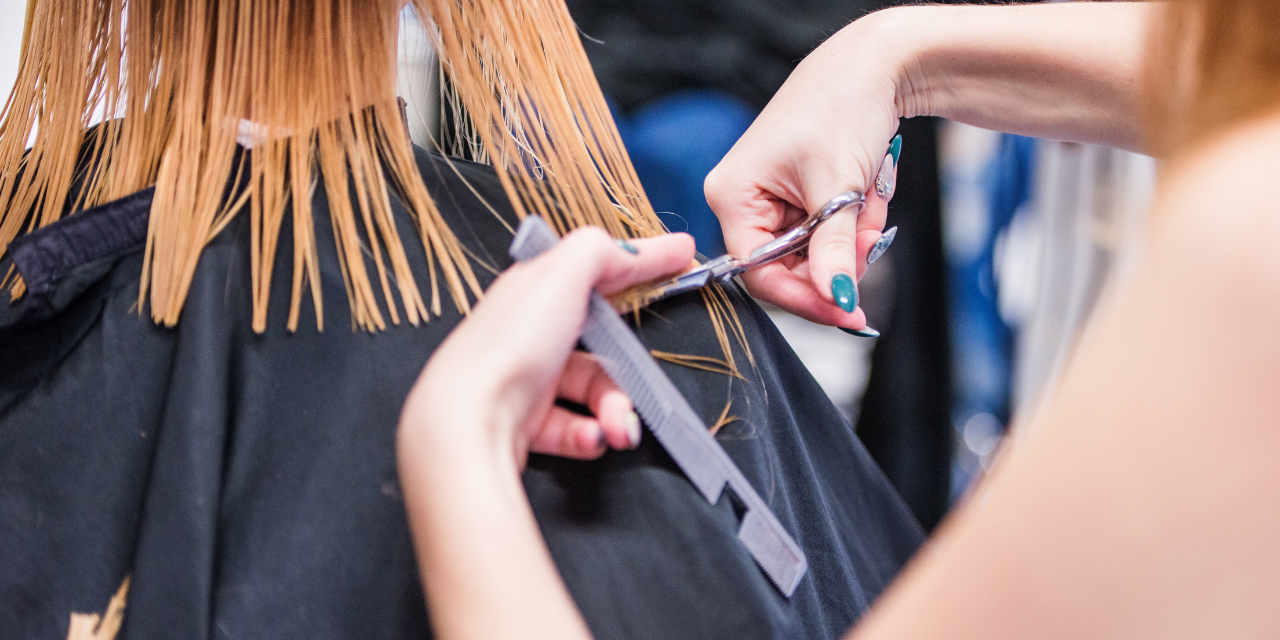 Sculpting Visions: A Comprehensive Guide to Communicating Your Haircut Desires to Your Stylist
Have you ever left a salon feeling frustrated because the result was nowhere near your envisioned look? For many of us, expressing precisely what we want to our hair stylists can sometimes feel like communicating in an entirely different language. The more accurately you can describe your ideal hairstyle, the better your stylist can deliver it. Here are some expert tips on how to articulate your hairstyle expectations to your stylist, ensuring you walk out of the salon with the haircut you've always wanted.
1. Do Your Homework
The first step towards getting your dream haircut begins even before you enter the salon. Research various hairstyles, trends, and celebrity looks. Spend some time exploring different haircuts and understand the specifics that you like about each of them. Tonya Fairley, a renowned celebrity stylist, suggests, "Doing your homework not only helps you pinpoint your preferences but also facilitates better communication with your stylist."
2. Picture Perfect
According to expert stylist Harry Josh, "A picture speaks a thousand words." Don't underestimate the power of visuals. Bringing photos of the hairstyle you want can significantly improve the communication process. Ensure you have pictures that cover multiple angles of the same hairstyle. This way, your stylist gets a more comprehensive understanding of what you're looking for.
3. Be Specific About Length
Instead of using vague terms like "short" or "long," show the exact length you want by pointing to a place on your body. For instance, if you desire a bob that ends at your chin, specify that. Karen Lynch, a master stylist with over two decades of experience, advises, "Use the physical markers on your body to show your stylist the desired length. It eliminates confusion."
4. Understand Hair Terminology
Familiarize yourself with basic hairdressing terms. For example, "layers" add dimension and volume, a "bob" is a precise cut that typically grazes the jawline, and "undercut" means the hair at the back or sides is shorter than the top. "Knowing some basic hairstyling lingo can go a long way in expressing your desired look," says Sergio Pattirane, a top-rated stylist in New York City.
5. Discuss Texture and Thickness
Your hair's texture and thickness significantly impact the final look. A haircut might look different on thin hair versus thick hair, or straight hair versus curly hair. Celebrity hairstylist Jen Atkin recommends discussing your hair's natural tendencies with your stylist: "Let your stylist know how your hair usually behaves. It helps them tailor the cut to suit your hair type and lifestyle."
6. Communicate Your Lifestyle and Habits
Your daily routine can influence the suitability of a haircut. If you frequently exercise, you might need a more manageable style. If you rarely style your hair, a haircut that looks good without much effort would be better. Ryan Trygstad, a stylist to the stars, advises, "Talk about your lifestyle and haircare routine. It allows your stylist to suggest something that not only looks great but is also easy for you to maintain."
7. Talk about Past Experiences
Share your hair history. If you've had a cut you loved or loathed before, let your stylist know. They can use this information to avoid previous mistakes or recreate a beloved style. "Your hair journey can provide valuable insights to your stylist," says top London stylist Larry King.
8. Be Open to Suggestions
While it's essential to know what you want, be open to your stylist's professional advice. They can provide insights on what styles would suit your face shape, hair type, and lifestyle. As Lisa Walker, award-winning hairstylist, emphasizes, "Your stylist is an expert. Listen to their advice, and don't be afraid to step outside your comfort zone."
9. Use the Consultation Wisely
Most salons offer a pre-cut consultation. Use this time to convey your wishes effectively. New York-based hair guru, Mark Townsend, says, "The consultation is the most crucial part of the haircut process. It's your best chance to communicate your desires clearly, so make the most of it."
10. Express Your Likes and Dislikes
Discuss your preferences and deal-breakers upfront. If you despise having hair on your neck or love having hair fall over your eyes, say so. "Honesty is crucial in this process. Expressing what you absolutely can't stand helps avoid regret," advises renowned stylist Frederic Fekkai.
11. Learn About Post-Cut Styling
A haircut can change your daily hair routine. Ask your stylist for styling tips to maintain the fresh-from-the-salon look. Professional stylist Alli Webb suggests, "Make sure you understand how to style your new cut. The perfect haircut still requires the right styling techniques to look its best."
12. Speak Up During the Cut
Don't hesitate to voice your concerns during the cut if you feel things are not going as per your expectations. As Kristan Serafino, a celebrity hairstylist, points out, "A haircut is not a monologue but a dialogue. Speak up if you're uncomfortable, it's easier to adjust during the cut than after."
13. Give Feedback
After the cut, provide feedback. If you like it, say so. If there's something you're not happy with, express that too. Giving feedback helps your stylist understand your preferences better for future visits. "Building a relationship with your stylist based on open and honest communication is key to consistently getting a cut you love," states leading stylist Anh Co Tran.
In summary, the secret to walking out of the salon with a smile lies in clear, detailed, and honest communication. Learn the language, do your homework, be specific, and maintain an open dialogue. Most importantly, remember that your stylist wants you to look your best. As long as you can effectively convey your vision, they will strive to make it a reality.
This guide, compiled from the wisdom of industry experts, should act as a roadmap to better communication with your stylist. With these tips in mind, step confidently into your next salon appointment, and look forward to the best haircut of your life.