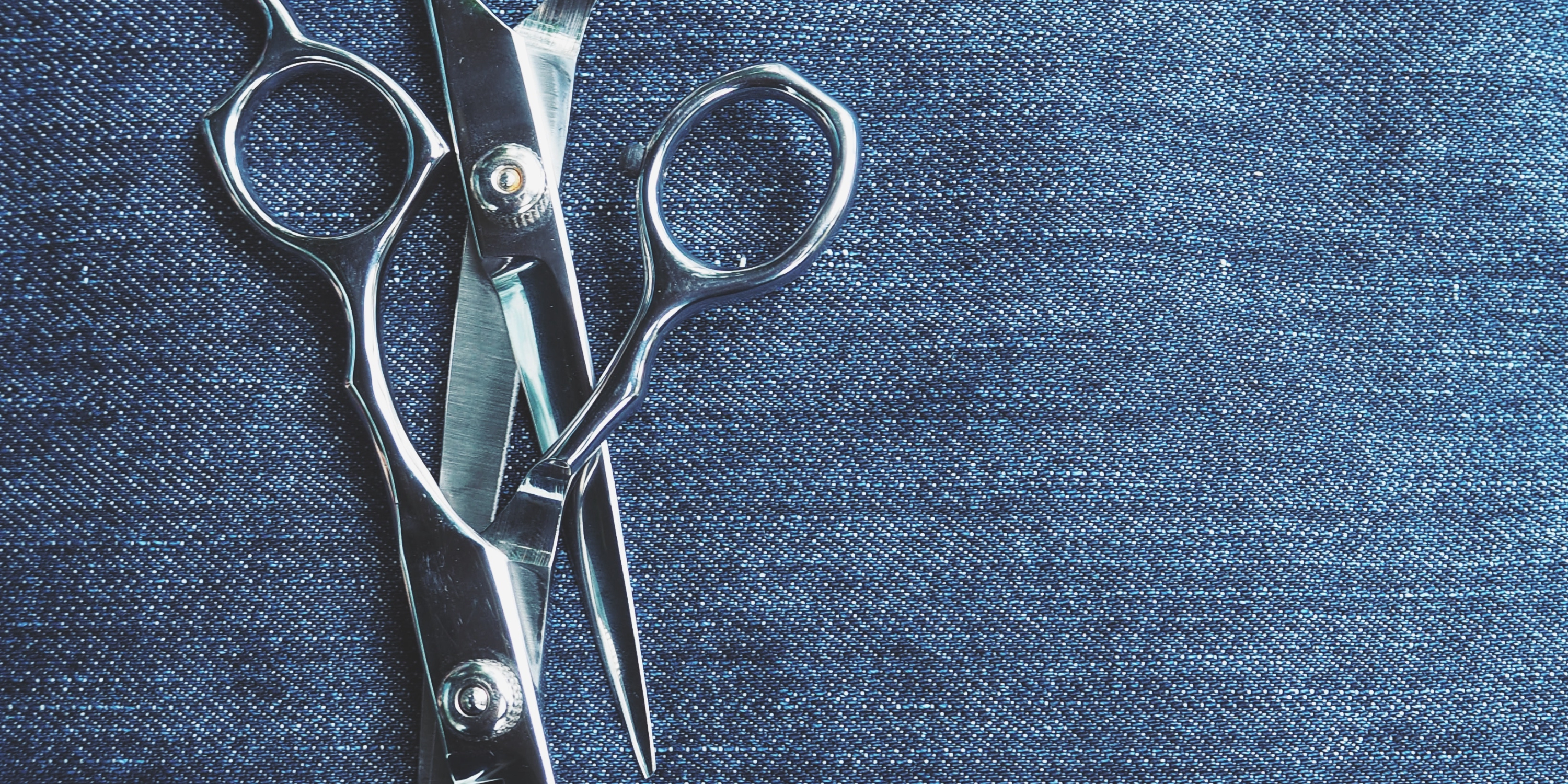 Choosing the Right Hair Shears for Different Hair Types and Textures
As a hairstylist or barber, understanding the unique characteristics of different hair types and textures is essential for delivering exceptional results. One crucial aspect of achieving precision, texture, and overall quality in hairstyles is selecting the right hair shears for each hair type and texture. By choosing shears specifically designed to address the challenges and requirements of different hair types, you can elevate your cutting techniques and ensure optimal results. In this article, we will explore the importance of selecting the right hair shears for different hair types and textures, empowering you to create stunning hairstyles tailored to your clients' specific needs.
Every client's hair is unique, and selecting the appropriate hair shears can make a world of difference in achieving desired outcomes. By understanding the characteristics of different hair types and textures and matching them with suitable hair shear features, you can enhance your precision, control, and the overall quality of your work. Let's dive into the world of hair types and textures and discover how to choose the perfect hair shears for each individual.
Understanding Hair Types and Textures:
Straight Hair: Straight hair is characterized by its smooth, sleek appearance and minimal natural texture. It tends to be fine or medium in thickness. The main challenges with cutting straight hair are maintaining clean lines and avoiding damage.

Wavy Hair: Wavy hair has a gentle, natural wave pattern that adds movement and volume. It falls between straight and curly hair in terms of texture. The key consideration when cutting wavy hair is to preserve the natural wave pattern while adding shape and definition.

Curly Hair: Curly hair forms distinct ringlets or spirals, adding texture, bounce, and volume. It can range from loose curls to tight coils. The main challenges with cutting curly hair are managing frizz, preserving the curl pattern, and creating well-defined shapes.

Coily Hair: Coily hair has tight, springy curls that form a dense, voluminous texture. It is prone to dryness and shrinkage. Cutting coily hair requires specialized techniques to maintain the natural shape, prevent excessive tension, and minimize breakage.
Hair Shear Features for Different Hair Types:
Fine Hair: For fine hair, look for hair shears with sharp blades and a lightweight design. Sharp blades ensure precise cuts without causing damage, and lightweight shears reduce strain and allow for better control over fine strands.

Thick Hair: Cutting thick hair requires hair shears with strong, durable blades that can handle the density and thickness of the hair. Look for shears with ergonomic handles to provide improved control and reduce hand fatigue during prolonged cutting sessions.

Curly Hair: Hair shears for curly hair should have wider blades and smooth edges to accommodate the unique needs of curly textures. Wider blades help avoid disrupting the curl pattern, while smooth edges minimize frizz and create clean, defined cuts.

Coily Hair: Coily hair benefits from hair shears with a wider range of motion, such as texturizing shears. These shears allow for controlled cutting without excessive tension, reducing the risk of breakage and preserving the natural spring of the coils.
Selecting the Right Hair Shears:
Blade Types: Choose blade types that are best suited for the hair type you are working with. For fine hair, convex blades are commonly used for their precise cutting ability. Beveled or serrated blades are suitable for thick or curly hair, providing extra grip and control.

Handle Designs: Consider handle designs that offer comfort and control for different hair types. Offset handles are ideal for fine hair, as they allow for a more natural hand position. Wider grips or ergonomic handles are suitable for thick or coily hair, providing better control and reducing strain on the hand and wrist.

Blade Length: The blade length can affect maneuverability and the desired cutting technique. For fine or detailed work, shorter blades offer better precision. Longer blades provide more coverage and are suitable for cutting larger sections or achieving specific cutting styles.
Tips for Cutting Different Hair Types:
Fine Hair: When cutting fine hair, maintain a gentle touch to prevent damage. Utilize point cutting to add texture and create movement. Slide cutting is effective for achieving seamless layers without compromising the integrity of fine strands.

Thick Hair: When cutting thick hair, section the hair for better control. Point cutting helps reduce bulk and weight. Thinning shears can be used to create texture and remove excess weight, providing a lighter and more manageable result.

Curly Hair: Dry cutting is often preferred for curly hair to see the natural curl pattern and prevent shrinkage. Use the "twist and cut" technique to shape curls and maintain their structure. Avoid excessive tension to preserve the natural bounce and prevent frizz.

Coily Hair: Work with small sections when cutting coily hair to maintain control and precision. Texturizing shears are beneficial for adding volume and texture while minimizing tension. Embrace a "less is more" approach to preserve the natural spring and elasticity of the coils.
Maintaining Hair Shears for Optimal Performance:
Cleaning and Lubrication: Regularly clean your hair shears to remove hair, product buildup, and debris that can affect cutting performance. Lubricate the pivot point and blades to ensure smooth movement and prevent rust.

Sharpening: Sharpen your hair shears regularly to maintain their cutting efficiency. Consider professional sharpening services or learn proper sharpening techniques if you have the necessary skills and tools.

Storage: Store your hair shears in a protective case or pouch to prevent damage to the blades and keep them in optimal condition. Avoid storing them with other tools or objects that could potentially dull or scratch the blades.
Selecting the right hair shears based on different hair types and textures is a crucial aspect of achieving exceptional cutting results. By understanding the unique needs of each hair type and texture, you can match them with hair shear features that optimize precision, control, and the overall quality of your work. Whether it's fine, thick, curly, or coily hair, investing in high-quality hair shears designed for specific requirements will elevate your hairstyling skills and ensure client satisfaction.
As a professional stylist or barber, you hold the power to transform hair into magnificent styles that celebrate individuality and enhance natural beauty. By choosing the right hair shears, mastering cutting techniques, and understanding the nuances of different hair types and textures, you can create hairstyles that exceed expectations. Embrace the art of selection, sharpen your skills, and let your expertise shine through the perfect harmony of hair shears and hair types. Your clients will appreciate the attention to detail, and you will elevate your craft to new heights of excellence.