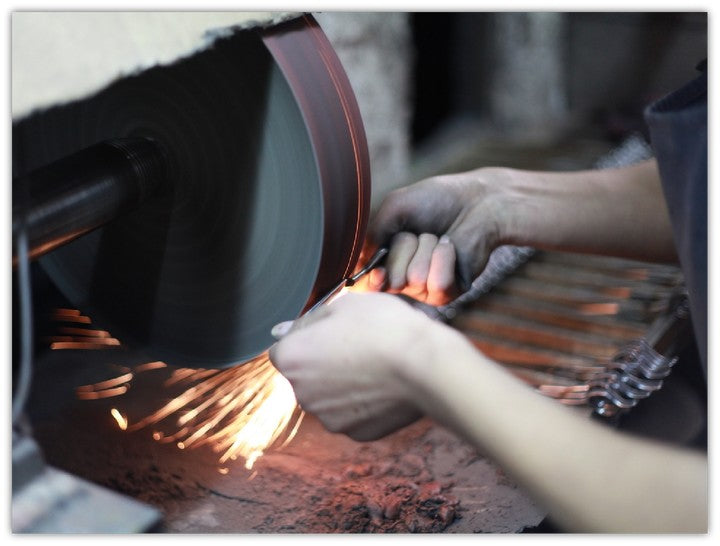 5 Best Hair Shears of 2023: A Detailed Guide
Thank you for providing the prices. Now I'll proceed to expand the article and include the prices and pros & cons in a tabular format.
---
5 Best Hair Shears of 2023: A Detailed Guide
Introduction
In the fast-paced, detail-oriented world of hairstyling, having the right tools is as critical as possessing the right skills. The quality, durability, and design of the shears you choose can significantly impact your work's outcome and your comfort throughout the day. This comprehensive guide will introduce you to the 5 best hair shears of 2023, detailing their unique features, pros, and cons, and providing their current prices.
1. Saki Shears Grand Master - $209.99
The Saki Shears Grand Master combines meticulous craftsmanship and practical design to create a shear perfect for master stylists. The blades are fashioned from robust Japanese VG10 steel, promising durability and a razor-sharp edge. They undergo a detailed sharpening and polishing process, ensuring they meet the highest quality standards.
But the thoughtful design doesn't stop at the blades. Each component of the shear, from the tension screw to the finger rest, is designed to ensure smooth operation and user comfort. An added perk is the hand-adjusted screw system. It provides stability, facilitates smooth opening and closing, and allows you to adjust the shear's looseness without worrying about losing a key.
Despite its premium features, the Saki Shears Grand Master is reasonably priced, making it accessible to both professionals and aspiring hairstylists.
| Pros | Cons |
| --- | --- |
| Extremely sharp and durable blades | May be a bit pricey for some budgets |
| Comfortable to use even for long periods | - |
| Adjustable tension | - |
2. Saki Precision - $249.00
Handmade from high-grade ZA-18 Japanese stainless steel, the Saki Precision is a blend of quality and elegance. The shear is housed in a genuine leather case, adding a touch of class and ensuring its durability. Measuring 6.7 inches, it's a versatile tool that can fit comfortably in most hands.
The Saki Precision offers excellent value for its price, providing you with a top-quality shear and a stylish leather case. It's a great investment for those looking to upgrade their hairstyling tools.
| Pros | Cons |
| --- | --- |
| High-quality material and construction | The size may not suit all hand sizes |
| Comes with a genuine leather case for storage | - |
| Handmade, ensuring attention to detail | - |
3. Saki Kodachi - $359.00
The Saki Kodachi stands out for its impressive craftsmanship and beautiful design. Made from 160 layers of Damascus steel, this shear boasts a unique pattern on both its inner and outer blades. Its convex edge and sword blade make it a powerful tool for any haircut, while the ergonomic offset handle helps to prevent fatigue.
Given its premium materials and intricate design, the Saki Kodachi is the priciest on the list. However, for those willing to invest in a tool that combines functionality, durability, and aesthetics, it's well worth the cost.
| Pros | Cons |
| --- | --- |
| Beautiful and durable Damascus steel construction | Might be heavier than other models due to the steel layers |
| Ergonomic design for comfortable use | - |
| Suitable for power cutting | - |
4. Saki Dotanuki - $289.95
Artistry meets function in the Saki Dotanuki shear. Crafted from 34 layers of Damascus steel, this shear showcases a unique and appealing design. Its Japanese style convex blade ensures a sharp and precise cut, making it a valuable asset for any stylist.
The Saki Dotanuki, available in two sizes, offers versatility and caters to different preferences. Its unique design and exceptional performance make it a worthwhile investment for serious stylists.
| Pros | Cons |
| --- | --- |
| Unique design with Damascus steel | May require more maintenance due to the blade design |
| Sharp and precise cutting | - |
| Available in two sizes for versatility | - |
5. Saki Kanzen - $249.00
The Saki Kanzen shear is a perfect blend of aesthetics and functionality. Hand-crafted from premium Damascus steel, this shear is as beautiful as it is practical. At 6 inches, it is the ideal size for most hairstylists. It's perfect for both wet and dry hair cutting, making it a versatile tool for any hairdresser or barber.
Despite its premium materials and design, the Saki Kanzen is priced similarly to other high-quality shears, making it a great value for money.
| Pros | Cons |
| --- | --- |
| Made from beautiful and durable Damascus steel | The premium materials and design might make it more expensive |
| Versatile, suitable for both wet and dry hair cutting | - |
| Used by master level hairstylists | - |
Buying Guide
When purchasing professional hair shears, it's essential to consider factors such as the material and hardness of the blade, the size of the shears, and additional features like an adjustable tension system. Your comfort and the type of cutting you do should also influence your choice.
Conclusion
Investing in a quality pair of hair shears can greatly enhance your hairstyling performance. The five shears we've highlighted, each with their unique features and benefits, stand out as some of the best options available in 2023. Consider your needs, preferences, and budget to select the right pair that will not only meet but exceed your expectations.