Article: Perfecting the 'COVID Cut'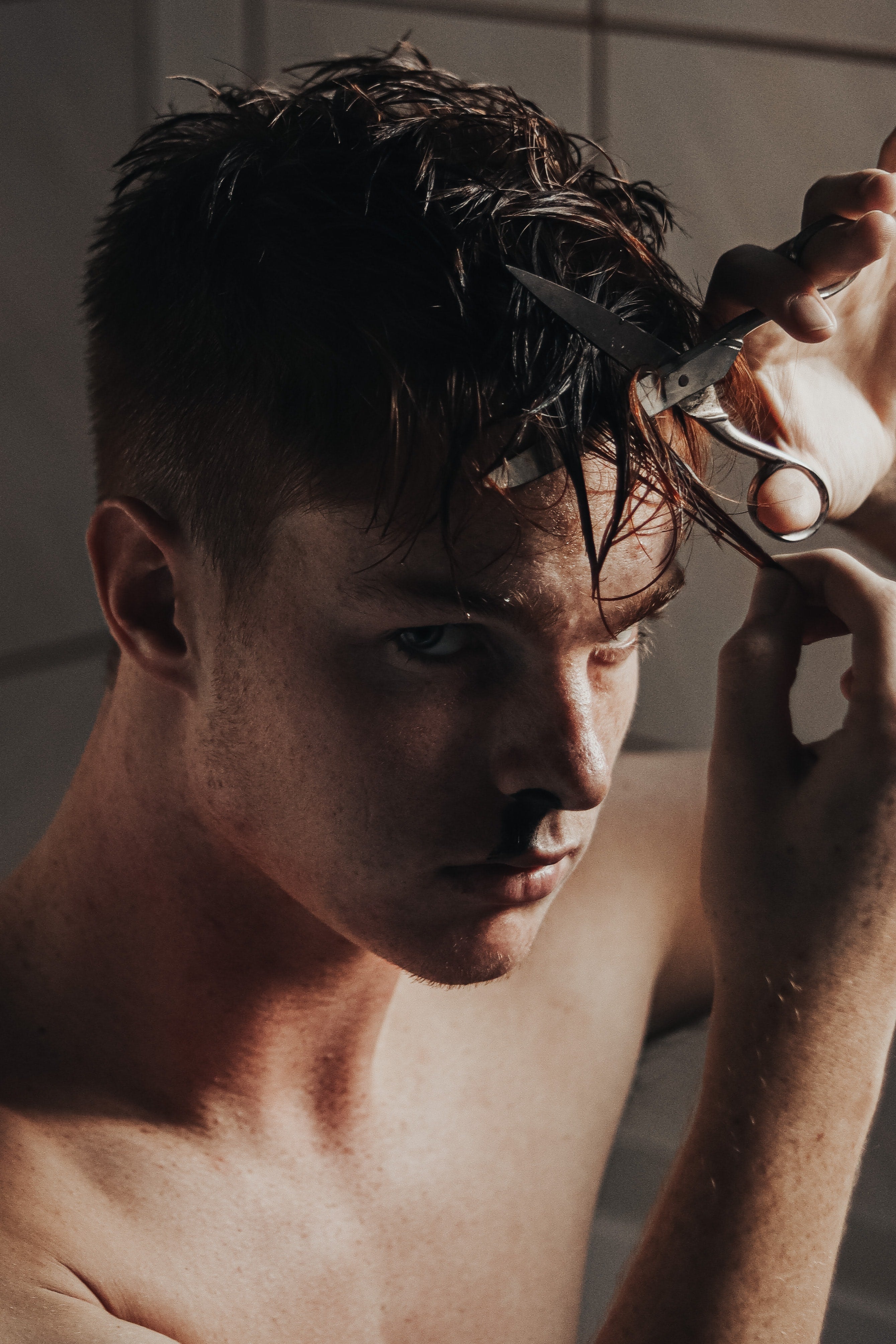 Perfecting the 'COVID Cut'
With more clientele lumped into the lockdown life for the past year, hairstylists are staying on top of the latest COVID hair cutting trends and styles. Home hair is all the rage after the world has turned to social media apps for hair advice during the closure of most hair and beauty salons. These easy and quick tutorials on TikTok and YouTube have left amateurs feeling confident that they can master the 'COVID cut' without the need for an appointment. Some professionals are entertained and delighted by the results, but some are equally as horrified. Let's take a closer look at how to prevent these home hair disasters. #1 tip: Trade in those kitchen shears for the real deal hair scissors.
Dear risk-taker who has nothing to lose,
The pandemic is a great excuse to let loose—when you're stuck at home who's going to see that tie-dye disaster on your head? Or that slight chunk missing in your straight-across bangs? Brad Mondo, Founder and CEO of Xmondo Hair products, tells CNN, "People having nothing to lose and nobody to see so they're going wild and trying all kinds of colors they may not have ever thought about doing before." Mondo is also known for his video series reacting to these home hair tutorials on YouTube called "Hairdresser Reacts." In an effort to subside the number of home hair crimes Mondo decided to release a new series on his popular channel, "I know people were already going to go for it and try cutting their hair for the first time by themselves, so I decided to step in and provide my assistance so we didn't have a bunch of extreme haircut disasters on our hands."
Mondo is not the only hairdresser doing God's work out there for us shaggy Edward Scissorhands—there are hundreds if not thousands of tutorials on the inter-webs just waiting to reverse and re-educate the public on safer strategies that'll still have you shining and smiling.
How important is using cutting scissors?
A Well+Good article dives deep into this universally asked question, seeking the advice of hairstylists and owner of Hawthorne in New York City, Garrett Bryant. He advises against the tempting kitchen scissor method because "On the kitchen scissors, the blades are much wider, and so it's going to be harder to get a precise cut out of it. Haircutting shears are specifically designed to cut hair and the blades are a little bit thinner." This is especially important when making cuts framing the face—precision is your best friend—and the only way to follow through with it is to get your hands on some cutting scissors.
The hilarious hair-hashtag reality
You'll be thrilled to know that even if you're out of practice and have the right hair scissors, or perhaps you're a novice who has successfully cut other people's hair… there's a hashtag just for you in case you cut too much off or dye the hair a wonderful blotchy orange. #Coronacuts has not only provided thousands of the well-needed belly laugh necessary to get through these difficult times but the deserving camaraderie that, hey, we're all in this together.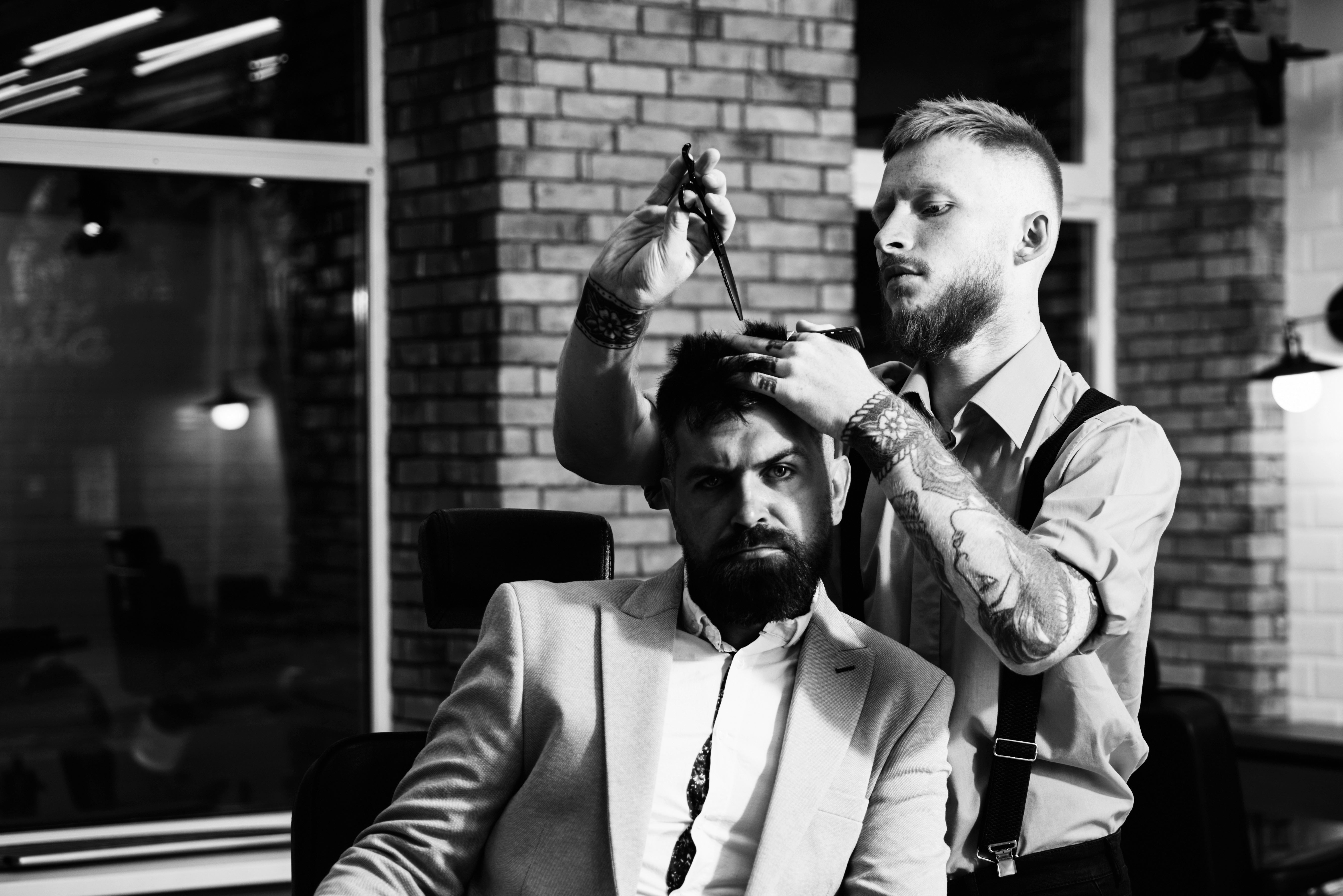 barber
One of the most common questions when it comes to cutting hair is how to properly use hair shears, also known as hair scissors. Quality hair shears can often come at a steep price, so you'll want t...
Read more